What is considered low volume manufacturing?
Views: 71 Update date: Aug 01,2023
Low volume manufacturing, also known as small-batch production, refers to the process of producing a limited quantity of units compared to large-scale mass production. While mass production involves churning out huge quantities of standardized products, low volume manufacturing is designed to cater to niche markets or projects requiring smaller quantities, often ranging from dozens to a few thousand units.
Ideal Applications of Low Volume Manufacturing
Prototype Development: During the early stages of product development, creating a prototype is paramount for testing and refining designs. Low volume manufacturing provides a cost-effective means to produce a small number of prototypes for meticulous evaluation.
Niche Products and Market Testing: If your product targets a specialized or niche audience,
low volume manufacturing
allows you to serve this segment without incurring substantial inventory risks. It's also a prudent choice for market testing, gathering customer feedback, and validating demand before investing in full-scale production.
Customization and Personalization: Products that demand customization, such as luxury goods or personalized electronics, can benefit from the flexibility and precision of low volume manufacturing.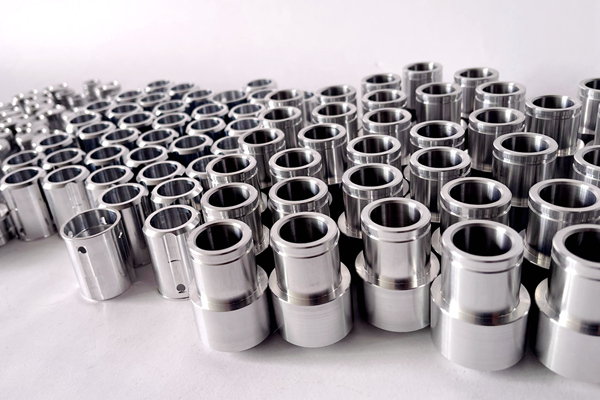 Advantages of Low Volume Manufacturing
Cost-Efficiency: Unlike mass production, which necessitates considerable initial investment, low volume manufacturing allows you to start with a smaller batch and scale production as demand grows. This cost-efficient approach minimizes financial risks and optimizes resource allocation.
Faster Turnaround Time: With lower production volumes, the manufacturing process becomes inherently swifter, reducing lead times and accelerating product delivery to the market.
Flexibility and Adaptability: Small-batch production offers heightened flexibility to experiment with different designs, materials, and features. This adaptability is ideal for product innovation and responding to dynamic market demands.
Quality Control: Producing in smaller quantities enables rigorous quality control measures, ensuring each unit meets stringent standards and customer expectations.

The Low Volume Manufacturing Process
Design and Prototyping: The process commences with meticulous product design and the creation of prototypes. Prototypes undergo rigorous testing and iterations before finalizing the design for production.
Material Sourcing and Supplier Verification: Identifying reliable suppliers and sourcing the necessary materials is crucial to maintaining consistent quality and efficiency.
Production Planning and Tooling: A comprehensive production plan is drafted, and specialized tooling is prepared to ensure seamless manufacturing.
Manufacturing and Quality Assurance: Small-batch production begins, with close attention to detail and quality control at each stage. Quality assurance protocols are rigorously followed to maintain consistent excellence.
Packaging and Shipping: The final products undergo meticulous packaging and are prepared for secure and timely shipment to customers or distribution centers.
Prev: Advantages of Custom CNC Machined Aluminum Parts
Next: What are the 5 sheet metal operations?