What is Metal Die Casting ?
Die casting is a metal fabrication process using hot chamber and cold chamber die cast technology forcing the molten metal under high pressure into a metal dies. Sanwo die casting technologies allows all the supports for metal parts with accurate dimensions, sharp definition and with or without texture. Sanwo metal die casting manufactures small to big size precision components in Aluminum, Zinc and Magnesium alloys.
Contact us for a Metal Die Casting inquiry
.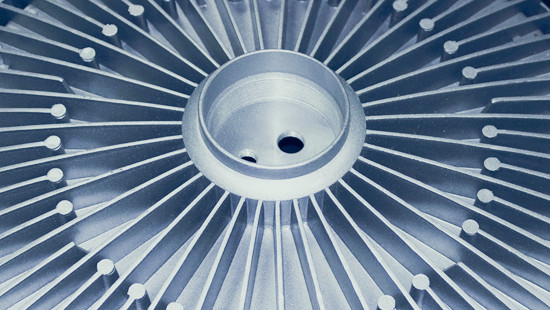 Sanwo Metal Die casting
Sanwo rapid Metal offers a complete range of services for high production die casting from mold design, mold making, die casting to post machining, sanding and finishing, we have a complete production line to make the CNC prototype for the design verification at the beginning before starting the mass die casting production, and we will provide suggestions for completer the design for manufacture after the prototyping according to your 3D CAD files.
Material Options for Die Casting
Different metals cost different, weights different and performs different, according to the different budges, different requirement and function, the material choice can detail into the follow:
Aluminum alloys
including A380, A413, ADC10 and ADC12 are ideal strong, lightweight for complex designs, it can be high polish and texture in mold, and can apply the finish such as painting and powder coating.
Zinc alloys
including the Zamak 3 and Zamak 5 are less expensive, it is ideal used for mechanical core parts and it preforms amazing mechanical properties,Zinc Alloy is good in casting status and effects great in plating finish.
Magnesium alloys
including AZ31B and AZ91D are the less weight but high performance material, its is apply in applications in the Aerospace and Defence industrial. But it is a flammable and explosive material during casting.
Metal Die casting process:
The quality and precision of the die casting part is depend on the quality of the die casting tooling, after the prototype confirmed and starts the die casting production,
we will:
Review and adjust the 3D file suit to the die casting process .
Verify the tooling material according to the quantity demanded .
provide the FDM for customer confirmed .
using old multi-axis CNC machine for the tooling making .
Mold test and get T1 production for client confirm .
final production with fine finish treatment.
SAMPLE PRODUCTS
FAQ
Sanwo Metal Die Casting FAQ
How Can I get a quote for Sanwo metal die casting service?

We make it easy to provide rapid response on inquires, Simply upload your 3D file and detail request or email us your needs, we will send you a free quotation.
What is the quality standard for Sanwo Metal Die Casting?

We are strict on quality controls, every step for die casting we have our quality control process, we verify the raw materials and provide Certificate of Compliance (CoC)Doc. and mold inspection, Jig Inspection as well as the products inspection, we are meeting the NADCA standards for the die casting products. However, if you have your own requirement, we will check your 3D and 2D file and confirm back to you
Why Choose Sanwo for Metal Die casting process?

When there is big demand of metal products needed, metal die casting is your solution, Sanwo is leading this industrial in efficient, high qualities, intelligent and competitive pricing, good post finish treatments and fast turn over time.
How dose a Metal Die casting Process from the beginning to the end?
1). Design Checking and Quoting
2).P.O releasing and DFM
3). Tooling and production
4). inspection and finish
5). approve and shipping