Sheet Metal wire cut drilling, bending Fabrication process.
Sine it is easy to work with, Sheet metal bending is one of the most common and vital manufacture process for sheet metal fabrication, it is a method to deform a sheet metal by force exceed its yield strength to achieve a deformation of an angular shape. Hence, it is also known as flanging, edging and folding.
At Sanwo, we have different kinds of bending machines to different kind of bending methods upon different kind of demands for customers. We have the right technologies for different kind of metal material bending. As long as you provide the 3D CAD file to show the size of the bend, bend radius, bend angles, bend allowance and material thickness, we will provide you the best process and finish suggestions.
Contact us for a Sheet Metal Bending inquiry.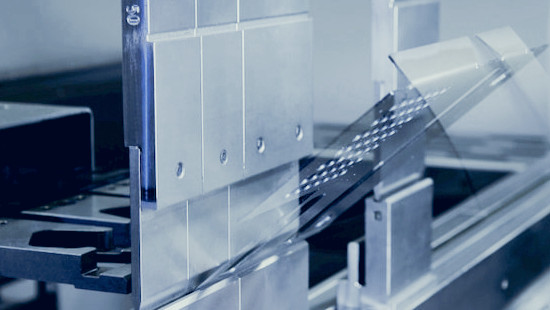 Material choices for sheet metal bending
There are variety of sheet metal materials at Sanwo for you to choose for Fabrication, the Malleable Mild steel, annealed Spring Steel and alloy Steels, highly formable Aluminum 5052 sheet, Super malleable Copper and all kinds of Galvanized steel and rolled steels, as long as the materials are malleable , we can also support the any alternative materials when required.
Riveting and finish
Riveting is one of the oldest Joining techniques and the basic finish for sheet metal parts especially those thin parts with the functional and assembly requirement. Sanwo provides all kind of riveting installation for sheet metal parts fabrication like blind rivets and Blind rivet nuts. With the riveting, sheet metal part will be able to assembly as a whole, and during different kind of post finish process, threads will be protected during finish like painting, powder coating or anodizing.
Tube bending
Beside the
Sheet Metal bending
, Sanwo also support tube bending process no matter is it round or square hollow tube. The tube can be a standard exist tube or a fold and weld tube from sheet metal bending and weld, depends on design and quantities demand.
SAMPLE PRODUCTS
FAQ
Sheet Metal Bending FAQ
Is it possible to use sheet metal bending for the prototype manufacture?

Yes, it is possible, Sheet Metal Bending is commonly used in prototyping and rapid manufacturing production, as long as the design and material is possible, one to thousands are possible made by sheet metal bending.
How long does a sheet metal fabrication quotation take?

In most cases, we respond within 24 hours after we receiving the RFQ for prototypes. If the quote are for mass production, will takes 2-3 days, we will notify you as soon as possible.
Can I use my own material for sheet metal bending production?

Yes, customer-supplied material is fine so long as it fits with our machine capabilities, or we can purchase the material in China equate to your brand and type if agree upon.
What is the material options for Sheet metal fabrication Bending?

SPCC, SHCC, SECC, SGCC, Stainless Steel, Copper, Aluminum 6061, 5052, 6063