what is sheet metal stamping ?
Metal stamping is a great option for volume sheet metal manufacturing, it is a cold forming process that makes use of the die set tools and stamping to convert the flat sheet metal into a required geometric shape. Paired with the CNC, EDM and CAD, The Stamping part is fast and accuracy. and It is suitable for both short and long production runs.
Sanwo specialize in the production of customized sheet stamping parts for years, and we have the most advanced production equipment and skillful engineers optimized the quality control system in support, we offers metal stamping, metal punching services for delivering components for Automotive, aerospace, medical and other industrial areas. This is a process for quick produce large quantities of complex parts and meet exact specifications.
Contact us for a Sheet Metal Stamping inquiry.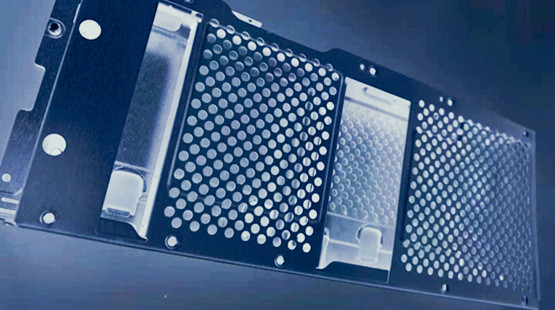 Advantages of sheet metal stamping
There are 3 main advantages for Sanwo sheet metal stamping,
high quality and durability,
low cost and high speed,
High accuracy and high repeat-ability.



Tools for stamping manufacture
To producing
sheet metal stamping
, there are several steps, the first is to design and make the actual die set tools for manufacturing, Sanwo stamping engineers is full of experience to design the stock strip layouts, determine dimensions, tolerance, feed direction, scrap minimization and more to get a extremely tight tolerance tool.
At Sanwo, we know your needs before work begins, each idea and design from each usage is unique, we have own suggestion for creating both finished and semi-finished products fit for customers. We get solutions to produce large quantities of metal stamping with affordable costs and excellent precision.
SAMPLE PRODUCTS
FAQ
Metal Stamping Fabrication FAQ


Can I have a prototype from Metal Stamping Fabrication?

No, Metal Stamping is for production run, it needs to make stamping dies & tooling, hence it cost very high in price and labor for small prototypes, it is hard to accept it when the 1 prototype stamping is quote to 1000 production runs.
What is the application of Metal Stamping Fabrication?

Metal Stamping Fabrication makes parts for powder supply components, Lighting components, hardwares, Box Plates, Covers, housing, Shields, brackets, washers, fixtures, gases and so on
Why choose Sanwo rapid manufacture for the Metal Stamping Fabrication?

Sanwo is a rapid manufacturing company providing rapid prototype and productions for clients all over the world, we has full experience for all process and we knows all kind product well, we understand your needs and we providing the best service in China and you will get the best quality product from us no matter it is Metal Stamping Fabrication or other process.
What is the standard lead time for a stamping production run?

It depends on the quantities and structures of your design , please send send us the 2D and 3D file so that we can check for you.