CNC Milling Services
CNC milling is a machining process known as computer numerical control milling using rotating cutters to remove material from a workpiece. CNC Milling Centers include the vertical and horizontal machining center for either cutting and drilling, which are suitable for a wide range of Plastic and Metal materials. At Sanwo Metal, we provide Custom Precision CNC Milling services to design engineers, Product developers, R&D departments, and product manufacturing companies for a variety of metal materials.
Like most of the CNC machining process, the CNC milling machines come in a variety of sizes and multi-Axis:
2-Axis Milling Machine is for holes or slots making in either X or Z axes. It is a process in Horizontal Milling and Vertical Milling.
3-Axis Milling Machine for X, Z, and Y axes is the most common Multi-axis Milling machining process;
4 Axis Milling Machine is a milling lathe process adding a rotating function to the X-axis from a 3-Axis;
5 Axis Milling Machine is the most completed milling Machining incorporate rotating in both X and Y axes from a 3Axis.
The CNC Milling process begins with the 3D design Programming and results with the precision final workpieces.
The Most Common CNC Milling Methods
1.Plain Milling
Plain milling, also known as surface milling or slab milling,
is a milling process that the cutting tool moves along the surface of the workpiece, and the Rotating Axis is parallel to the workpiece.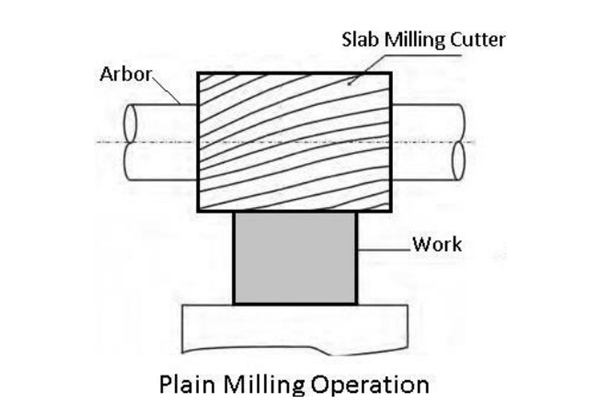 2.Face Milling
Face milling is the simplest method of a milling machine.
The cutting tool faces down and perpendicular against the workpiece and cutting the material.
This process is carried in plain milling, and the cutter is mounted on a stub arbor to design a flat surface.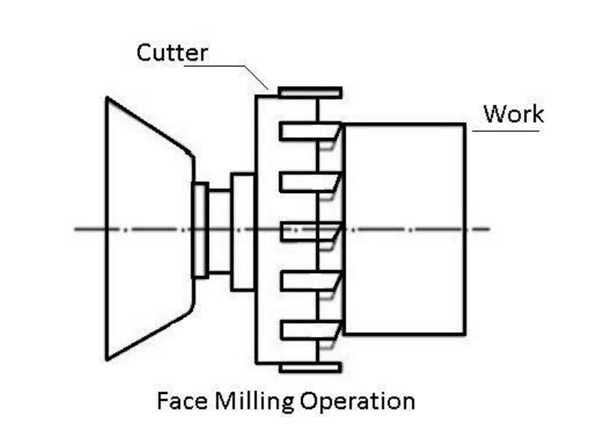 3.Angular Milling
Angular milling is an operation making an angular surface on a workpiece.
Neither parallel nor perpendicular, it is a process of milling flat surfaces to be machined at an angle to the axis of the milling machine spindle.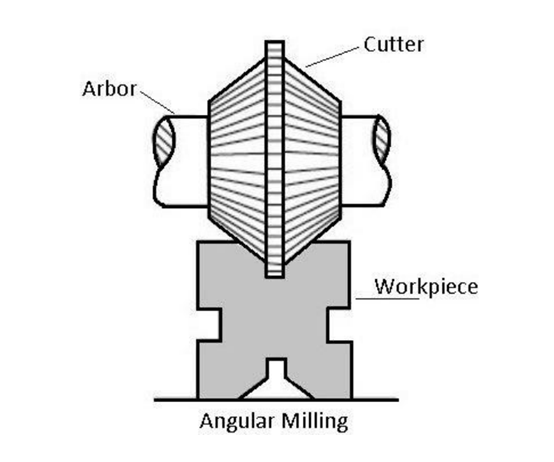 4.Form Milling
Form milling is a process to produce irregular contours, including convex and concave, curves or straight lines, or of any other shape.
For the reason of the completely specialized form milling process is, its cutting rate is 20%-30% less than other regular millings.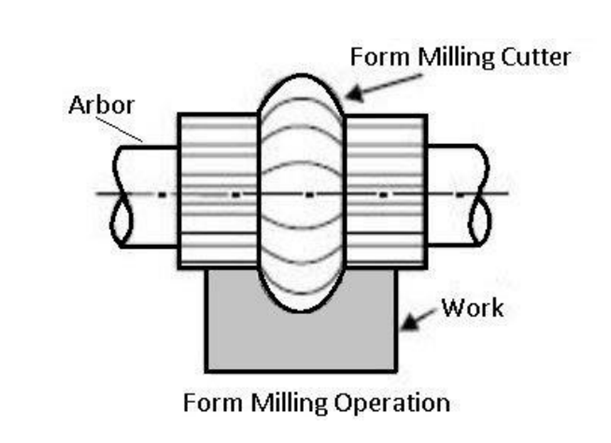 High-Quality Rapid CNC Milling
Services
Looking for CNC milling parts at high quality? Sanwo Metal is an experienced CNC machining company based in China, providing precision CNC milling services with advanced multi-axis machining techniques. Our CNC milling center is setting up with professional and accomplished machinists who have rich experience in the general 2-axis, 3-axis to 5-axis CNC machine operation.
Sanwo's high-quality rapid CNC milling services provide a free instant quote, and free DMF of the CAD files, global delivery as fast as 10 days, tolerance down to±0.001mm, and multi-axis CNC machining, including 3-axis, 4-axis, and 5-axis. Sanwo can machine over 50 materials of engineering-grade plastics and metals that are available to meet the demands of almost all industries.
Ready to start your new project? Contact Sanwo Metal to get an instant quote now!