Sanwo CNC Machining Services Capacity
Though Production tools and methods are changing day by day, CNC machining is always standing out as the most accurate process for metal parts manufacturing from long time ago till now. Unlike the additive process, CNC machining is a subtractive process to manufacture a product directly from a 3D design using the computerized numerical control programming controlling the tools and cutters; it removes material from a Block of Metal and gets the product out from machining. At Sanwo, we have more than 1000 square work plant for only CNC machines and more than 30 Big Size high precision CNC machines for only Metal Machining; in the meantime, our experienced programmers and technical engineers are skillfully to make the product manufacture fast and cheaper than every supplier in China for prototyping and metal low volume productions.
Contact us for a CNC machining inquiry.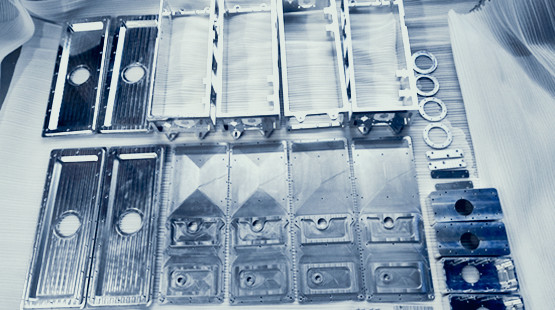 Sawno CNC Metal prototype machining
Sanwo Rapid manufacturing Metal China provides all kinds of metal manufacture processes including the CNC machining, Milling, Cutting, Turning and Grinding. With 10 years experiences in
CNC machining
, Sanwo is confident on providing client the best services for varieties of metal product designs. Besides, Sanwo is equipped with the most advance 3 Axis CNC machining Centers, 4 Axis CNC machining Centers and 5 Axis CNC machining Centers, which are mostly brand from Fanuc and Jingdiao Beijing that ensures all products are in the best precision.
Material Options for CNC machining process
At Sanwo Metal, we work with a wide range of metal materials including Aluminum, Magnesium, Titanium, Zinc, Brass, Copper, Stainless Steel, Carbon Steel and Steel. In additional to our material stock, we also provide machining service for those customized raw material if client have the material source.
CNC Cutting, CNC Milling and CNC Turning
Sanwo CNC machining Center includes the CNC Cutting, CNC Milling and CNC Turning process. Our CNC Cutting and milling process with advance software and quick-change cutters allows for complicate internal and external 3D geometries Shape metal to be Generated in a rapid delivery time, and our CNC Turning capacity is available for one piece prototype through to hundred and even hundred-thousands Pieces production . our General Tolerance for CNC Metal cutting, milling and turning is DIN-2768-1-Fine, We are willing to follow your 2D assembly tolerance on every part from your project and provide you the best possible precision tolerance.
EDM Sparking and Grinding
EDM short for Electrical discharge machining is a process for Metal square pocket holes, CNC unreachable under cuts and internal cavities making, the EDM process is to make the metal difficult and impossible area out in shape by bath eroding.
At Sanwo we also provide Grinding service for work piece surface like high precision shaft on centrality and roughness or assembly contact surface on flatness to get the most precision match.
SAMPLE PRODUCTS
FAQ
CNC machining FAQ
What is the Advantages of MetaL CNC machining Process?

Metal CNC machining is a great process to meet a range of needs in product development Quick removal of large amounts of metal material Highly accurate and repeatable volumes from one to hundred thousands Economical and preparation costs Fast turnaround and varieties of finish treatments
What metal material can I use in CNC machining?

many types of easily available stock metals including mild and stainless steel, aluminum, brass, copper, magnesium and titanium, and we also close to raw material supplier that easy to get the Non-stock material, too
What Tolerance Can I achieve with Metal CNC machining?

For Metal CNC Machining process, we follow ISO 2768-1 F, and if you have tight tolerance requirement, send us the 2D detail, we will follow your 2D for the tolerance, we can meet the tolerance to H6 for some assembly needs.we will notify you as soon as possible if we cannot meet your request