What is Sheet Metal Laser Cutting?
The same as metal CNC machining, metal laser cutting is also a subtractive manufacturing technology control by Computer programmed. Different from the Tools using in CNC machining, Laser cutting is using a high power laser beam to cut the flat sheet metal or hollow pipe in shape according to the CAD file. The laser cutting machined is great at cutting varieties of metal materials.
Contact us for a Laser Cutting inquiry.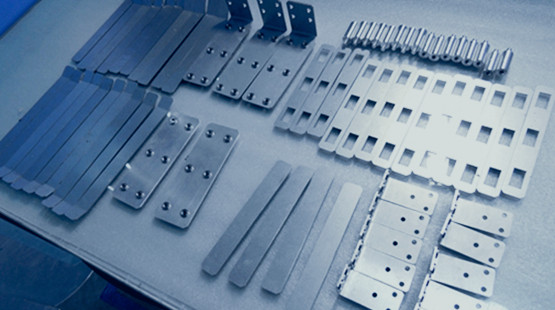 Advantages of Metal Laser Cutting
At Sanwo, we do metal laser cutting no only for sheet metal bending but also for the end use application. There are many advantages of the
sheet metal laser cutting
which have been used in numerous industries including the automotive, aerospace, electronics, semi-conductor and medical industries such as safer, more efficient and reliable for the growing demand on manufacturing and production.
Capabilities of Sanwo Laser Cutting
Thanks to the accuracy and speed of laser cutting, it is used to cutting materials from the sheet metal, make holes and create complicate shapes for models and prototypes. It allows for high accurate and precise leaving a clean cut smooth finish and helps products, components and devices to become smaller and smaller.
Sanwo rapid manufacturing company provides service for laser cutting for tiny parts from as small a 8mm spacer and the big parts as big as 2000* 4000 mm covers. It is a manufacturing and production processes for sheet metal products runs from prototype to several thousand pieces depend on the demands to low cost and expedite delivery.
Laser cutting will no change any of the material property that any secondary finish like heat treating, plating, painting and anodizing will be the same as the material itself.
SAMPLE PRODUCTS
FAQ
Metal Laser cutiing FAQ
How does metal laser cutting work?

Metal Laser cutting is using a high power laser beam piercing the metal sheet with a hole and continues along the cutting from there getting the gap by melting the material.
What metal material can be laser cutting?

There are a huge variety of metal can be laser cutting , the most popular metal sheets are Aluminum and stainless steel from one piece to lager quantities. Other alternative materials are Steel, Brass, Copper, Titanium sheet.
Why it is laser cutting metal better than other production process for sheet metal?
Laser cutting metal is a non-contact process that using the laser beam, which is safe and no tools damage or wasting duing the process
How accurate is cutting with lasers?

With a focused narrow beam, laser cutting can provide an ultimate level of accuracy with around 0.1mm
Will laser cutting heat damage the metal material?

No, as it is a non-contact heating focused process, the heat is only precise on the area of the beam.