METAL PROTOTYPING
At Sanwo Metal, we provide services for all kind of Metal works in rapid prototyping. Metal prototying maching, CNC Cutting, CNC Lathing Turn, 5Axis CNC machining, as well as sheet metal laser cuting, bending and foming. Metal prototyping is a very necessary and unique process for design verification and product tesr. CNC Machining is the most accuracy production method and suitable for any complex parts. Sheet Metal process is the most simple, cost less and fast process for metal prototyping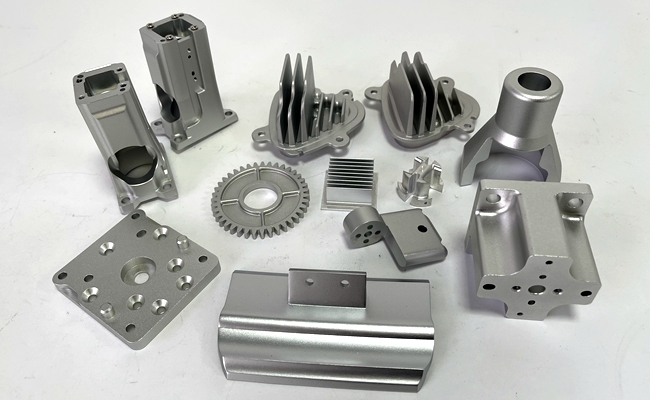 Metal Prototyping material choice is in big range, as long as the Metal material fits with the machines' capabilities and do exist in the market, it is availabe metal for us. Metal material such as Aluminum, Zinc, Magnesium, Titanium, Steel, Stainless Steel, Brass, Copper and other alloys are very Common use in rapid metal prototyping. And Aluminum is the most soft metal for CNC Prototyping, it is a very important material that makes up nearly 80% of the machining metal material and suitable for many kinds of post finish treatments.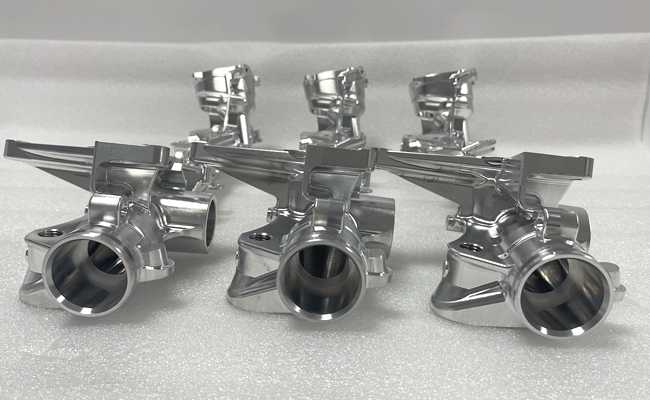 5-axis CNC machining significantly increases the psossibilyites for various types of tough designs, with the extremely tight tolerance and excellent surface finish and meets all kind of manufacturing challenges. Advantage of 5 Axis CNC machining is that work piecess not need to move through several workstations, which reduce the error during hand fixed with fixtures. Milling, drilling and angles are directlly work out by one set of programing. higeher spindle speeds and feed rates make the leadtime faster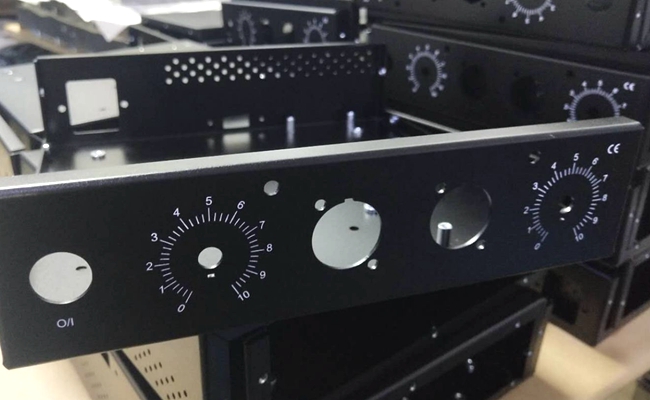 Sheet metal laser cutting, sheet metal bending, sheet metal welding and riveting are the 4 most important process for sheet metal prototyping. sheet metal products are the most cost effective product for both functional fixing plates and the appearance external shells from small to big. sheet metal bending required even thickness, wall thick normally not less than 5mm, and the material including Aluminium Sheet, Steel Sheet like SPCC, SHCC; Galvanized Sheet like SECC,SGCC and Copper Sheet.
LOW VOLUME METAL MANUFACTURING
Low volume metal Machining is good for hundreds or throusands of reapeating products which requires high procision and fast turn overtime,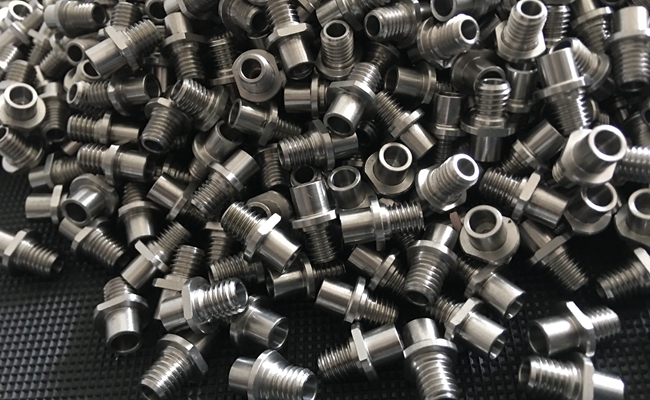 CNC lathing turning and Swiss type lathing turning are the most important process for Low volume to high production. it supports high-speed machining in a compact footprint and maintains stable precision at high speed. Products like fasteners, pins, nuts, spacers, valves , shafts as well as the
inserters for medical and surgeries
are mostly produce by a CNC lathe. no matter Aluminum, stainless steel, copper, brass or steel, as soon as the material exist in market, we can manage everything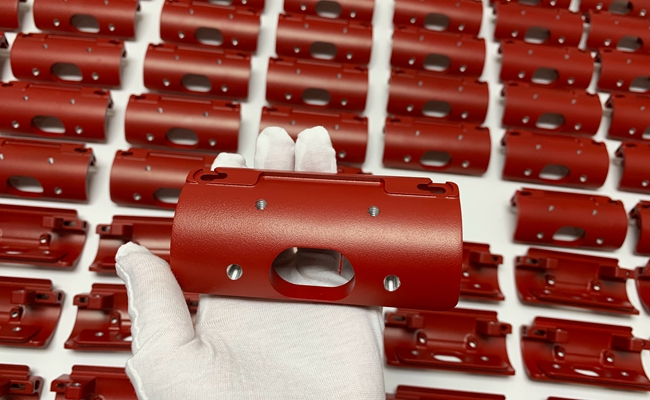 CNC milling is the most common process for low volume metal manufacturing, there are a lot of alternative process for metal production, however, in many industiral such as the Military, aerospace, navy, automotive indusctrial, which products are from OEM, components and parts are required to be customized and most importantly in high accuracy. CNC milling can be used for cutiing and machining operations for various of metal materials.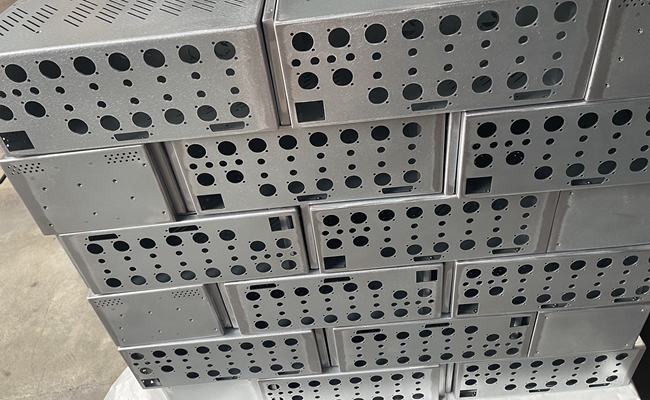 Sheet Metal Fabrication is so far the more cost effective process
for low volume production, the more quanties The lower cost it will be. Though it is the same process as sheet metal prototyping, the cost is far more cheaper
than sheet metal prototyping. The repeating is easy and fast. Applications from those structure frames, housings, Enclosures and Shells without complex internal structure; Sheet Metal Fabrication is under low start-up cost and fast turnaround lead time.
METAL PRODUCT MASS PRODUCTION
Sanwo Metal Mass production services for Final product manufacturing including Die casting, Aluminum Extrusion, Metal injection molding and Sheet metal stamping. if all production for final product in end use purpose, all every metal product will reach the final mass production process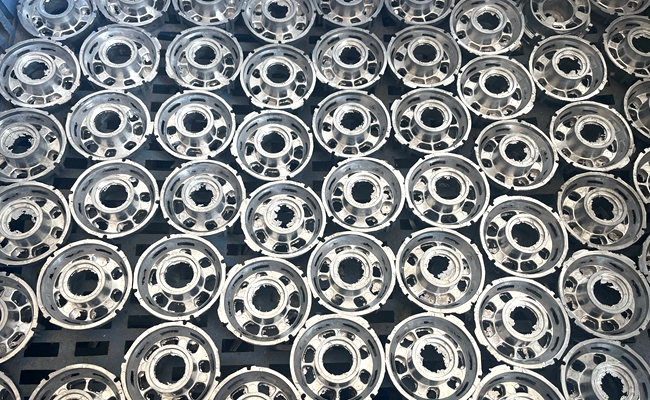 Metal Casting services for Final product manufacturing is the high volume production way, the
common materials are Aluminum

(A380, ADC10 and ADC12)

, Zinc (Zamak) and Magnesium(AZ91B, AZ31D), these materials are fusion pig metal that melting and casting in mold, and get the final product from the mold after cooling. Metal die casting to metal parts production is just like the Injection molding to Plastic parts production, are all production for final product in end use purpose.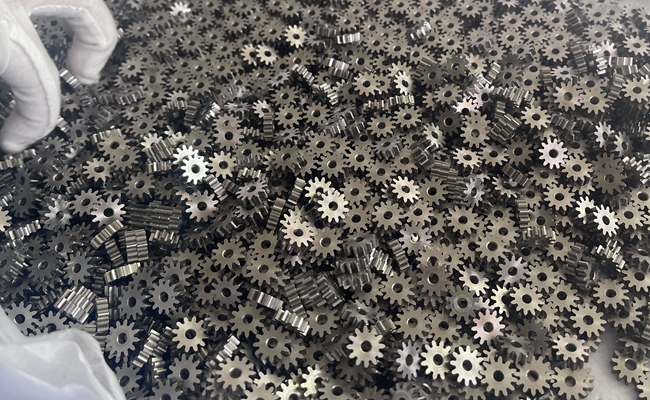 MIN, short from Metal injection Molding is a high volume production process is able to deliver near net shape metal products by compressing metal powder in sintering process from mould, the material can be iron-based,Copper-based and stainless steell based. With minumal raw material waste, MIM process is possible to matain the low cost compared to machining and lathing, and with innovative process, it is possible to produce toleranced metal components.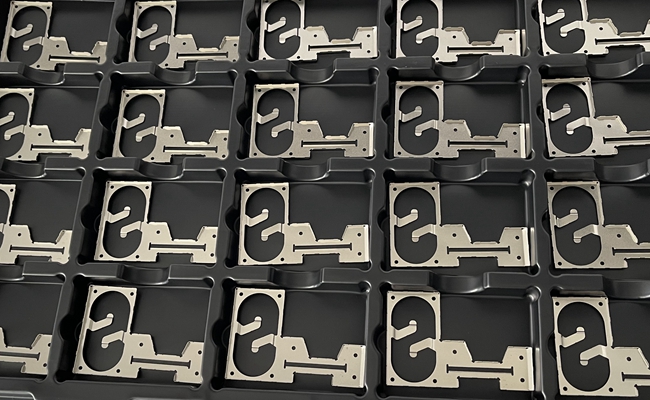 Sheet metal stamping, includes material sheet stamping and product structure stamping sometimes can get a product from a flat sheet in some seconds. single stamping tool making normally takes 2 weeks and a continuous stamping tool making will take 3 weeks. As Long as the tooling is ready, there will be a process fed the roll of sheet metals into a press, with the tons of tremendous force
automaticly or semi-automaticly, thousands of products can be finished in some hours.
Metal Finish Services
At Sanwo Metal, we provide all kind of post finish for Metal works, including Machined finish with CNC lines, sanding process to remove machined mark, brushing process to get hair textures, sandblasting to gain even textures, High polish to reach mirror effect, painting for appearance purpose, Plating for protecting and gloss effect, Chromate finish for anti-oxidation, Anodize, powder coating and e-coating for protecting and appearance purpose, Passivating and Bluing for rust prevention.
FAQ
Does Sanwo rapid manufacturing company provide design service?

No, we don't do design, we only provide the technical support for prototyping and manufacturing services when client already have the 3D and 2D file which needs design verification or production. We can provide the suggestion and solution for the friendly machining or manufacturing drawing needs after review upon your orders.
Is it possible to get a quote from the picture?

Not able to quote according to the picture, will need to know the part size, finish detail, functional design internal and external, size of the under-cut, Radius, and holes.
Can I make the product if I only have the part sample at hand?

If for simple shells product, yes, we can do 3D scanning to get the file for prototyping and samples, or using vacuum casting for the products copy. This will depend on the part detail, size and parts status provide. But it will be better to get the 3D file to avoid the functional and dimension different.
what type of design file format does Sanwo rapid made company prefer?

For RFQ, 3D file in STEP/STP, X_T, IGS, STL, will be fine. 2D drawing will prefer the PDF with the material required, tolerance and main dimensions. For both prototyping and production we will prefer STEP file and 2D drawing in PDF with details.
what kind of design will be CNC machined friendly and cheaper?

For functional prototype, if has no impact on the assembly, radius on edge, on root of rib and corners will be bigger the faster. Especially on metal parts which will require EDM to do the radius clean, cost and lead time raise. For appearance parts, split and bond if acceptable, will be faster and cheaper
How can I make sure my design is under confidential?

We are doing business around the world providing supports for those designers in research and development department, and for end clients the production manufacturing. We totally understand the important for their unpublished product confidential, we keep confidential for everyone so that our business can last long, and we accept all kind of NDA signed and seal.
what is the expected delivery normally?

For prototype parts, if without post-finish can finish around 10 days, and if with post-finish will need around 14 days. For rapid tooling, mold time around 25 days and production time7-10 days.
Is Sanwo the delivery lead time working day or calendar day?

It is the working days 6 days a week excluding Sunday for prototyping, and it is the calendar day for injection molding. For all shipping date will avoid Sundays as Sunday has no shipping express working.