What are the 5 sheet metal operations?
Views: 82 Update date: Jul 20,2023
When it comes to transforming raw metal into astonishing creations, sheet metal manufacturing stands at the forefront of innovation. Here are the five key operations that give shape, form, and life to metal sheets.
1. Cutting
Just like Michelangelo wielded his chisel to carve a masterpiece from marble, cutting is the initial enchantment in
sheet metal manufacturin
g
. This operation slices through the metal sheet with astonishing precision, transforming the blank canvas into the starting point for future brilliance. With advancements in technology, cutting can be achieved through various techniques. From traditional methods like shearing, sawing, and chiseling, to the modern-day wonders of laser cutting, plasma cutting, and waterjet cutting.
2. Bending and Folding
Once the metal sheet has been cut, it's time to add that extra touch of finesse. Bending and folding come into play, creating angles and shapes that lend character and dimension to the metal. From simple bends to intricate folds, this operation is where the sheet metal truly takes on its captivating personality.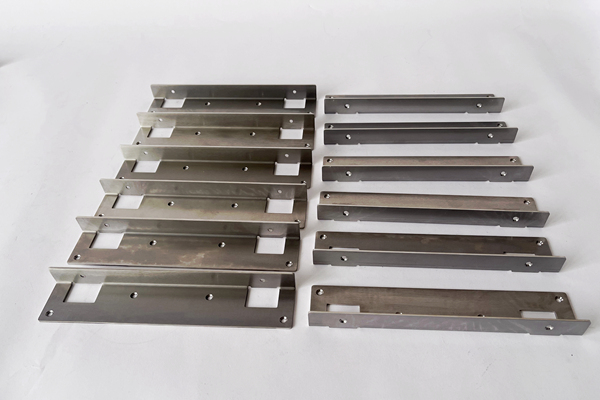 3. Punching
By creating holes, indentations, or intricate patterns, this operation adds texture and functionality to the metal surface. Just as a skilled blacksmith forges patterns onto metal with a hammer, modern punching techniques use sophisticated machines to achieve precision with ease.
4. Blanking
Blanking, involves cutting out a piece from the larger sheet, transforming it into a standalone component. This process sets the stage for further assembly and integration into the final creation. With the precision of a diamond cutter, blanking extracts the intended shape from the metal sheet. The resulting blank serves as a building block for products ranging from car body panels to computer enclosures.
5. Forming
The pinnacle of sheet metal operations is reached with forming. Skilled craftsmen use specialized machinery to shape the metal sheet into complex and awe-inspiring designs. Whether it's crafting automobile components with aerodynamic, forming brings dreams into reality. It is the epitome of creativity and technical prowess working together to mold metal into extraordinary shapes.
Prev: What is considered low volume manufacturing?
Next: What is the manufacturing process for cutting sheet metal?