What is Low Volume CNC Machining Manufacturing?
There is no MOQ in CNC machining process at Sanwo Rapid manufacture, our Customs machining process and technologies allows us to provide the machining services from 1 pieces to hundred thousands mass production. Low volume
manufacturing
is the most common quantities on CNC machining at Sanwo, We have more than 30 CNC milling, turning and EDM machined in house for all your low volume needs, and we have multilingual support teams to ensure your CNC volume production needs.
Contact us Team for a CNC machining inquiry.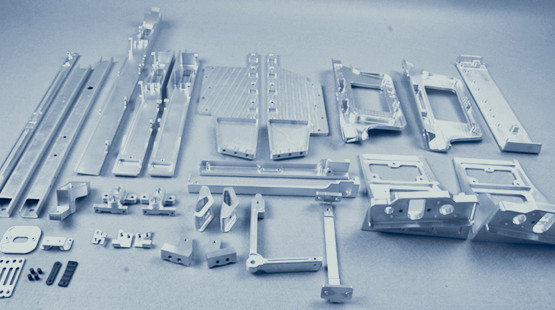 Material Choice for L
ow Volume Manufacturing
Combine with 3 -Axis, 4-Axis and 5 Axis CNC machining process, Sanwo provides high quality low volume
manufacturing
in a rapid speed. There are also varieties of material supports for different demands, shells, enclosures and frames require good finish and light weight will choose Aluminum and Magnesium, accessories and components require mechanical function will choose Zinc and Brass, spindles, hinges and tumblers require hardness and strength will Choose Stainless Steel and Titanium. What is the best material choice for your
low volume CNC machining
parts? Please contact us for further information.
Low volume CNC machining parts
Machining is a vertical machining process to cut materials by rotating a round cutters and move along the parts, the part material for this process is the flat block, and gets parts on different shapes. Any easy or complex geometries parts can have the low volume machining parts for low volume
manufacturing
.
Low volume Turning parts
Turning is a horizontal cnc machining process to cut material by moving the cutter along a rotating part, the part material is normally a bar and only produce round and symmetrical parts due to its fundamentals. Low volume turning parts are those round precision spindles, shafts, handles, flanges and fasteners.
SAMPLE PRODUCTS
FAQ


How do I know my design will be kept confidential?

We of course will sign and adhere to any non-disclosure or confidentiality agreement. We also have a strict policy within our factory that no photographs are ever allowed of a customer's product without express permission. Ultimately we rely on our reputation of working with hundreds of thousands of unique designs over many years and never allowing any proprietary information to be disclosed to a third party.
How long does a CNC production quotate take?

According the the volume of the request, will need 24 hours-72 hours for low volume to volume CNC machining production, we will notify you as soon as possible after we review your design
Can I use my own material for production?

Yes, customer-supplied material is fine so long as it fits with our machine capabilities and CNC machining process are acceptable, we will quote without material cost then, or you can support a link to purchase the material in China if you have.
What is the shipping choice for volume CNC production?

We provide DHL/FEDEX/UPS Door to door supports to client if the volume is not exceed the required volume, we will quote the shipping cost, and if it is big we have our cooperate Cargo also door to door service and they will quote