Who We Are

Sanwo Rapid Manufacturing company is a Metal prototype and production manufacturing company for low volume and volume metal production in Shenzhen, China. We provide all kind of metal fabrication processes including Precision CNC machining, CNC Turning Lathe, CNC Cutting, Milling, Grinding, sheet metal fabrication, aluminum extrusion and pressure die casting.

With 10 years of experience in Metal rapid manufacturing Industrial area, Sanwo is very rich in technical expertise and has strong knowledge of new products. We are strive to provide consumer the world class Top manufacture service with the best design suggestion and product solutions on metal parts.
Why Choose Us

Punctual Delivery Time
Fast Turn Around is the fundamental requirement for a Rapid Metal Manufacturing Company, beside the Inherent good Values, Punctual Delivery Time is the first direct interaction between Sanwo and Customer

Smart Technology
The Base standard for a sustainable development of a prototype and manufacture company is the smart Technology. Sanwo is devoting to provide the best customer experience and prefect products depending on the rich experience and technical innovation.

High Quality
Sanwo Quality standard are strict under the control of the complete quality inspection system with IQC, IPQC and FQC, and under the assistance from the Calipers,Micrometers,Gauges,Inspection device CMM, 3Dscanner,Quadratic element measure.
OUR ABILITY
Sanwo in house sevices Providing high-quality rapid metal manufacturing services, including: Precision CNC machining, 5 Axis CNC machining, Aluminum machining,
sheet metal bending
,
sheet metal stamping
,
sheet metal laser cutting
, Die casting, Aluminum, serving aerospace and defense industrial, automobile and aircraft, office automation and electronic equipment, medical and energy equipment, electronic and optical products.
We will turn your ideas into reality quickly and accurately. Whether you need to generate complex parts through 3D visualization or just want to present the final stage of the product in a top-level meeting, we can help you meet these needs.
Zinc Parts Machining

Stainless Steel parts

Heatsink wire cuting EDM CNC

Zamak Machining die

Aluminum shells machinning

CNC machinning

Aluminum pARTS

Magnesium CNC machining

shaft CNC Turining Lathe

5 Axis CNC machining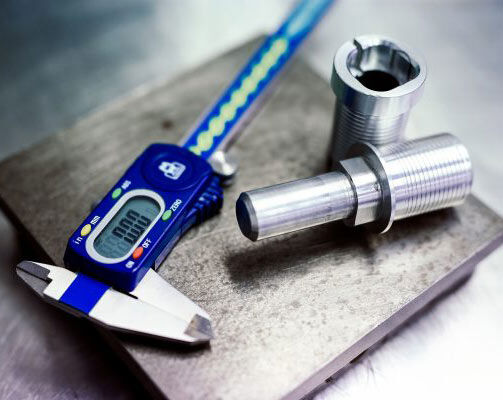 Quality Inspection
Before production of any parts, Sanwo engineers will check and confirm the 2D drawings and 3D CAD files from customer and there are no errors or technical requirements we cannot meet.and confirm with customers for some special tolerances and other parts. In Sanwo QC System, we have IQC, IPQC and FQC follow and run through the whole manufacturing process, we provide one-to-one service, DFM service, Inspection report service.

Sanwo is equipped with inspection tools including Calipers, Micrometers, Gauges, Inspection device CMM, 3Dscanner, Quadratic element measure. We do quality control from the beginning, during the processing and on the Final products. Inspection report service under quality control personnel will regularly check the products produced according to the our QC standard or the 2D requirement from customer to ensure that the quality of each product meets the customer's tolerance and even exceeds the customer's expectations.

Certification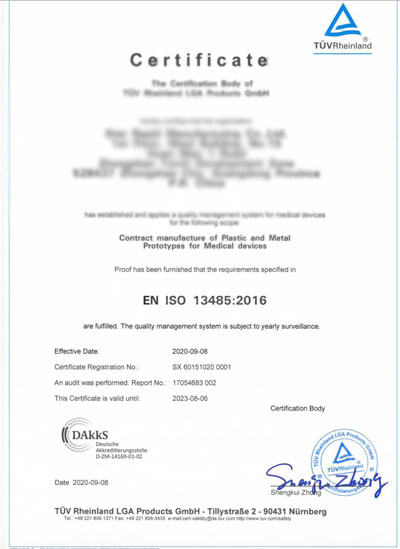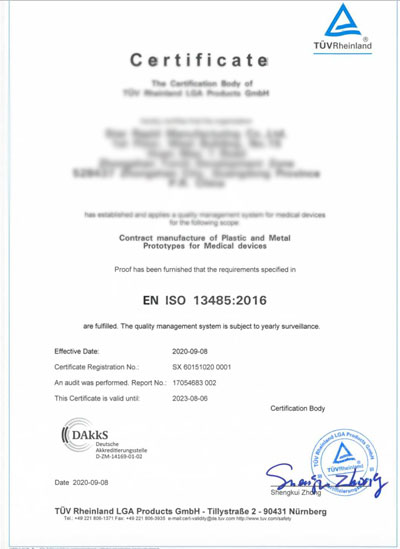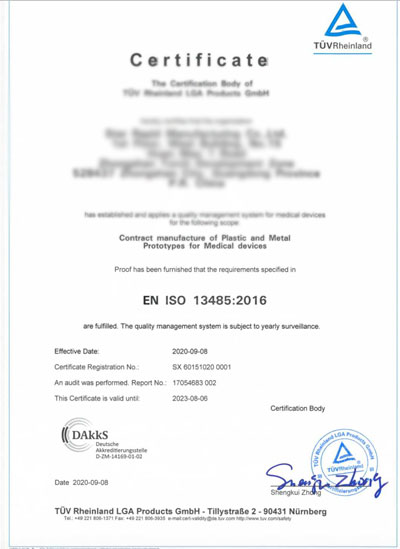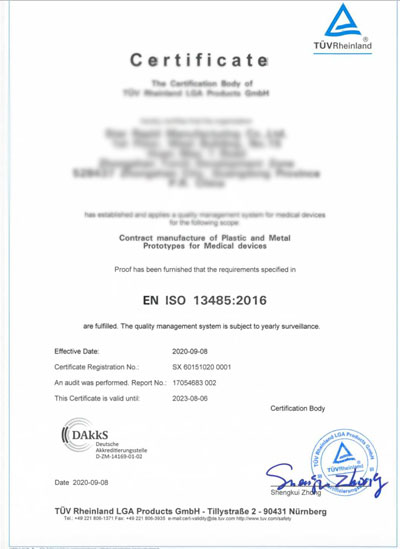 Testimonials
"We received the aluminium pieces through today, as you promised. I would just like to thank you for the excellence service and quick turnaround your company provided, the pieces look amazing. Should we have any more similar parts to be made in the future, I'll be sure to get in contact with you again."
-- by Daniel - US
"
Looks Great, thank you for your effort and support on the Precison CNC machining Product, we will come back to you with another project shortly
"
-- by Charles- UK
"
Very Happy to work with Sanwo, exellent Product! I appreciate your fast deliver and high quality, thank you for make me feel different, will continue busibess with you for sure.
"
-- by Tobbi-US