What is the smallest machining tolerance?
Views: 66 Update date: Aug 08,2023
In the intricate and exacting realm of engineering, precision isn't just a goal—it's an imperative. Enter CNC machining tolerance, a crucial concept that stands as the linchpin of modern manufacturing.
CNC machining tolerance refers to the allowable deviation in dimensions or measurements of a part produced through Computer Numerical Control (CNC) machining. It delineates the acceptable range within which a component can vary from its intended design specifications. CNC machining tolerance plays an instrumental role in defining the quality, functionality, and reliability of engineered parts across various industries.
The Vital Role of CNC Machining Tolerance
Aerospace Marvels: In the aerospace industry, where every fraction of an inch can have far-reaching consequences, CNC machining tolerance ensures the flawless assembly and operation of intricate components. From turbine blades to airframe structures, CNC-machined parts must adhere to stringent tolerances to guarantee safe and efficient flight.
Automotive Precision: The automotive sector relies heavily on CNC machining to fabricate engine components, transmission parts, and intricate assemblies. The precision achieved through CNC machining tolerance ensures optimal vehicle performance, fuel efficiency, and emissions control.
Electronics Excellence: The world of electronics benefits from CNC machining precision, where intricate PCB designs and microelectronic components demand tight tolerances for seamless integration and optimal signal flow.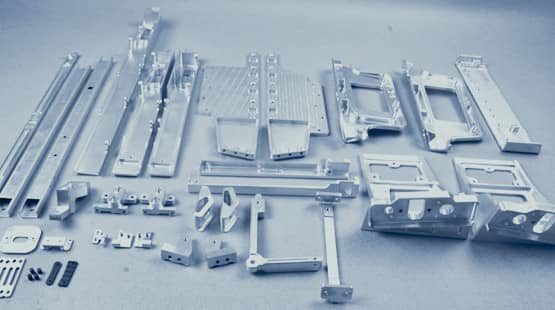 Factors Affecting CNC Machining Tolerance
Several factors steer the determination of CNC machining tolerance for a given application:
Material Dynamics: Different materials exhibit varying responses during CNC machining. Factors such as hardness, ductility, and thermal conductivity influence the achievable tolerances. CNC machining tolerance must strike a balance that ensures both dimensional accuracy and material integrity.
Geometric Complexity: Complex geometries pose unique challenges in CNC machining. Intricate designs may necessitate slightly larger tolerances to account for machining intricacies while preserving the desired part geometry.
Tooling and Technology: The choice of cutting tools, machining techniques, and CNC technology itself plays a pivotal role in achieving desired tolerances. Advanced CNC machines equipped with high-precision spindles and control systems contribute to finer machining tolerance.
Prev: Low Volume CNC Machining: Precision and Efficiency with Sanwometal
Next: Advantages of Custom CNC Machined Aluminum Parts