What is CNC tolerance?
Views: 113 Update date: Sep 28,2023
CNC tolerance, also known as machining tolerance, refers to the acceptable range of variation in dimensions or geometric characteristics of a part or component that is manufactured using Computer Numerical Control (CNC) machining processes.
CNC machining
is a highly precise and automated manufacturing method that involves using computer-controlled machines to remove material from a workpiece to achieve the desired shape, size, and surface finish. Tolerances are specified to ensure that the finished part meets the design requirements and functions correctly when assembled.
Here are some key points to understand about CNC tolerances:
1. Design Specifications: Engineers and designers specify tolerances in engineering drawings or CAD (Computer-Aided Design) models to define the allowable deviation from the nominal or target dimensions of a part. These specifications are crucial for ensuring that parts are manufactured accurately and consistently.
2. Types of Tolerances: Tolerances can be categorized into several types, including:
* Dimensional Tolerance: This specifies the allowable variation in linear dimensions, such as length, width, height, and diameters.
*
Geometric Tolerance: This defines acceptable variations in geometric features like flatness, parallelism, perpendicularity, concentricity, and symmetry.
*
Surface Finish Tolerance: This relates to the acceptable roughness or smoothness of the machined surface.
* Tolerance Notation: Tolerances are typically represented using a combination of symbols and numerical values on engineering drawings. Common tolerance notations include "+/-" (plus or minus), limit dimensions, and geometric symbols like concentricity circles and perpendicularity lines.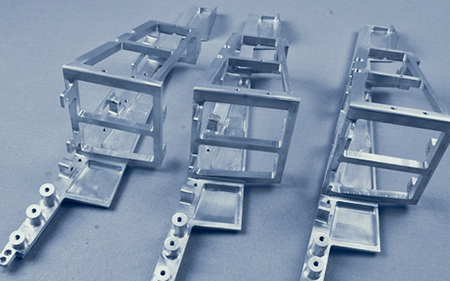 3. Importance: CNC tolerances are critical in manufacturing because they ensure that parts fit together correctly in assemblies, maintain functionality, and meet quality standards. Tighter tolerances generally require more precise machining processes and can impact production costs.
4. Factors Affecting Tolerance: Several factors can influence CNC tolerance, including machine capabilities, tooling, material properties, cutting speeds, and feeds. Design considerations and material selection also play a role in determining achievable tolerances.
5. Inspection and Quality Control: Manufacturers use inspection tools and techniques, such as coordinate measuring machines (CMMs), gauges, and calipers, to verify that parts meet the specified tolerances. Quality control processes are essential for maintaining consistency and ensuring that out-of-tolerance parts are identified and corrected.
6. Cost-Benefit Trade-offs: Tighter tolerances typically require more precise machining processes and may result in higher production costs. Therefore, it's essential to strike a balance between the desired level of precision and cost-effectiveness, especially for mass production.
In summary, CNC tolerance is a critical aspect of CNC machining, ensuring that machined parts meet design specifications within acceptable limits. Engineers, designers, and manufacturers work together to specify and achieve the appropriate tolerances for a given application, taking into account factors such as part function, material, and production cost.
Prev: How can I improve my CNC machining?
Next: Unleashing the Power of Customized CNC Machined Aluminum Parts