How can I improve my CNC machining?
Views: 95 Update date: Oct 09,2023
Improving CNC machining skills and capabilities requires a combination of technical knowledge, practical experience, and continuous learning. Here are some steps and strategies to help enhance your CNC machining skills:
Education and Training:
* Start with a strong foundation by taking courses or earning a degree in
CNC machining
, mechanical engineering, or a related field.
* Attend workshops, seminars, and training sessions offered by CNC machine manufacturers, industry associations, or local trade schools.
Master CNC Programming:
* Learn and become proficient in G-code and CAM (Computer-Aided Manufacturing) software.
* Practice writing efficient CNC programs that optimize tool paths, reduce cycle times, and minimize errors.
Machine Familiarity:
* Gain a deep understanding of the CNC machines you work with. Study the machine's manual, specifications, and capabilities.
* Familiarize yourself with the various machine tooling, tool holders, and cutting tools available.
Material Knowledge:
* Learn about the materials you'll be machining, including their properties, hardness, and behavior when subjected to cutting forces.
Tool Selection and Maintenance:
* Choose the right cutting tools for each job, considering factors like material, tool geometry, and cutting speeds.
* Regularly inspect and maintain your cutting tools to ensure they are sharp and in good condition.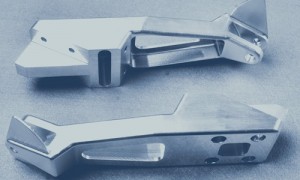 Workholding and Fixturing:
* Develop expertise in workholding techniques to securely hold and position workpieces during machining.
* Explore different types of fixtures and jigs that can improve accuracy and repeatability.
Safety Practices:
* Always prioritize safety in your CNC machining operations. Follow proper safety procedures, use personal protective equipment (PPE), and be aware of potential hazards.
Quality Control:
* Implement a rigorous quality control process to ensure the precision and accuracy of your machined parts.
* Use measurement tools such as calipers, micrometers, and CMMs (Coordinate Measuring Machines) to verify dimensions.
Speed and Feed Optimization:
* Experiment with cutting speeds and feed rates to find the optimal parameters for your specific machining operations.
* Keep records of successful setups for future reference.
Troubleshooting Skills:
* Develop the ability to diagnose and resolve common CNC machining problems, such as tool wear, chatter, and surface finish issues.
Continuous Learning:
* Stay updated with the latest advancements in CNC technology, software, and machining techniques.
* Join online forums, attend industry trade shows, and read books and articles related to CNC machining.
Networking:
* Connect with other CNC machinists, engineers, and professionals in the industry to share knowledge and experiences.
Practice and Experimentation:
* Practice regularly on various CNC machining projects to gain hands-on experience and refine your skills.
* Don't be afraid to experiment with new techniques and approaches to improve your capabilities.
Lean Manufacturing Principles:
* Explore principles like 5S, SMED (Single-Minute Exchange of Die), and Kaizen to improve efficiency and reduce waste in your machining processes.
Software Proficiency:
* Stay proficient in CAD (Computer-Aided Design) software to create and modify part designs as needed.
* Learn about CNC simulation software to visualize and validate machining operations before running them on the actual machine.
Improving CNC machining skills is an ongoing journey, and the more you invest in learning and practice, the better your results will be. Additionally, adapting to new technologies and staying open to innovative approaches will help you excel in this field.
Prev: What type of production system would typically be used for low volume custom components?
Next: What is CNC tolerance?