What is CNC machining and how does it work?
Views: 87 Update date: Dec 14,2022
Computer Numerical Control (CNC) machining is a manufacturing process during which a pre-programmed computer software directs the movement of factory machinery and tools. CNC machining can control a variety of complex machinery, from mills and routers to grinders and lathes. Using CNC machining allows three-dimensional cutting tasks to be accomplished with a single set of prompts. This process has become popular because there is no need for a live operator to push levers, buttons or wheels. Once a CNC machine has been activated, the cuts are programmed into the software and then communicated to the tools and machinery which perform the task.
CNC machining
is ideal for projects requiring production-grade materials and rapid prototyping of tight tolerance plastic and metal parts with excellent surface finishes. The repeatability of the process also opens up the possibility of producing high volume manufacturing of parts using CNC machining.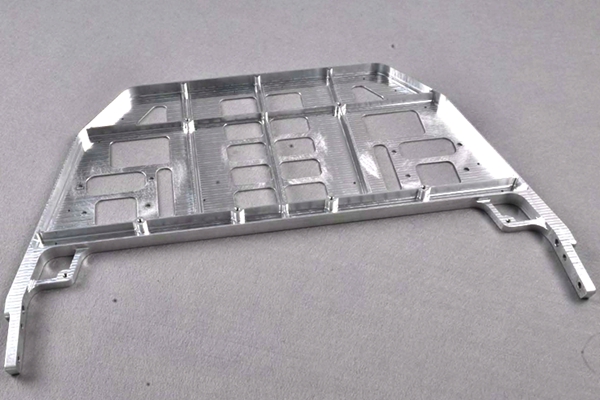 How Does CNC Machining Work?
CNC machining can be simplified into a 3-step process:
* A CAD file is designed
* A CNC technician translates the CAD file into the CNC program
* The CNC program is initiated and the part is machined
Advantages of CNC Machining
There are many ways your project can benefit from CNC machining. These include:
* Precise Parts
* Large, Scalable Volumes
* Quick Turnaround Times
* Variety of Shapes, Sizes & Textures
* Easy Reorders
* Lower Costs with Greater Efficiencies
Prev: High precision CNC milling services of tiny parts
Next: Titanium Material for 3D Printing