High precision CNC milling services of tiny parts
Views: 104 Update date: Dec 30,2022
In order to perform precision CNC milling jobs, you need the right tools. These include: milling machines, which are fast, accurate, and precise. If you are dealing with the parts of components, they suggest outsourcing the work to providers who can offer these services. One of the most important factors that manufacturers consider when it comes to choosing the right tools for their manufacturing operations is the availability of high-precision machining tools. This can be done through the use of a variety of equipment such as CNC milling machines.
If the parts production process is the main focus of your business, then you can save a lot of money by outsourcing this task to a job shop that provides such services.Before you start working with a company that CNC milling services make sure you have all of the necessary contact details. You should also refer to their previous work to identify firms that can provide you with high-quality parts.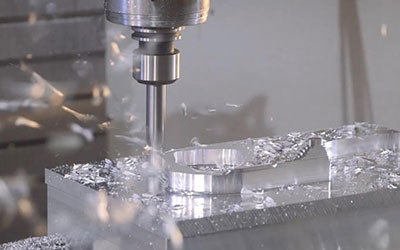 Look for the reliable and affordable CNC machining services
A variety of applications can be found in the manufacturing and business sectors using CNC machines. They can be used in various ways, such as automated embroidery machines, robotic arms used in the automobile industry, and various other machine tools. Because of their precise operation, they are often the best choice for producing precision parts.
The CNC machining services can produce various components, such as bolts for oil rigs and engine components. Apart from working on custom parts, these services can also provide help during the prototyping stage. Due to the variety of industries that use this type of equipment, it is very relevant in today's market. Although there are many services that are capable of machining parts, not all of them will be able to provide the parts that you need. This is why it is important to have a good understanding of the various aspects of machining.
Prev: How many different types of CNC machines are there?
Next: What is CNC machining and how does it work?