What are the disadvantages of low volume production?
Views: 70 Update date: Nov 06,2023
Low-volume production refers to the manufacturing of a relatively small number of products or components, as opposed to mass production. While there are certain advantages to low-volume production, such as flexibility and customization, there are also several disadvantages to consider:

Higher per-unit cost: Low-volume production tends to have higher per-unit manufacturing costs compared to mass production. This is primarily due to economies of scale, where fixed costs are spread out over a larger number of units in mass production. In low-volume production, these fixed costs are spread over a smaller number of units, making each unit more expensive to produce.

Limited cost savings: With low-volume production, it is challenging to implement cost-saving measures such as automation, which is more feasible in mass production. Labor costs can be relatively high, and process inefficiencies may persist, furtherl increasing production costs.

Longer lead times: Setting up a production process for low-volume production can be time-consuming. The time required for tooling, setup, and preparation may be relatively longer compared to mass production, which can result in longer lead times for delivering products to customers.

Limited availability of skilled labor: Finding skilled workers who are experienced in low-volume production processes can be a challenge. This can result in difficulties in maintaining consistent product quality and efficiency.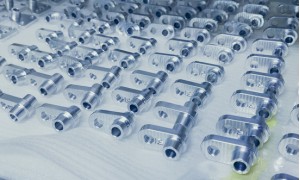 Variability in quality: Due to the smaller production runs and the potential for manual processes, quality control may be less consistent in low-volume production. Maintaining a high level of quality can be more challenging when producing smaller quantities.

Limited bargaining power with suppliers: Low-volume production may not offer the same purchasing power with suppliers as mass production does. This can result in higher material costs and a reduced ability to negotiate favorable terms with suppliers.

Reduced economies of scale: Low-volume production may not allow for the full utilization of machinery and equipment, leading to underutilized resources and inefficient use of manufacturing assets.

Higher setup costs: Each production run in low-volume manufacturing may require new setups and tooling, which can be expensive and time-consuming. In contrast, mass production amortizes setup costs over a large number of units.

Difficulty in meeting demand fluctuations: Low-volume production may struggle to adapt to sudden increases in demand, as it may not have the capacity or infrastructure in place to quickly scale up production.

Limited market competitiveness: In some industries, economies of scale and cost advantages of mass production can result in more competitive pricing and higher profitability. Low-volume producers may find it challenging to compete on price and may need to focus on niche markets or unique product features.

It's essential to carefully consider these disadvantages and weigh them against the benefits of low-volume production, such as customization, flexibility, and the ability to cater to niche markets, before deciding on the most suitable production strategy for a particular product or business.
Prev: Sanwo Metal: Your Trusted Partner in Precision
Next: What is the limit of CNC machining?