What are 5 items are made from sheet metal?
Views: 123 Update date: May 16,2023
Have you ever marveled at the sleek design of a car or the sturdy construction of a kitchen appliance? Chances are, sheet metal played a crucial role in bringing those products to life. Sheet metal, with its remarkable adaptability and strength, has become a staple material in countless industries. There are five fascinating items that are made from sheet metal, shedding light on the innovative world of sheet metal manufacturing and its incredible range of applications.
1. Automobiles
When you think of sheet metal in the context of automobiles, the first thing that springs to mind might be the vehicle's exterior body. Indeed, sheet metal is extensively utilized in creating the sleek curves and contours that define a car's aesthetics. However, its contribution doesn't stop there. Sheet metal is also employed in manufacturing crucial components such as engine parts, chassis, and exhaust systems. The durability and malleability of sheet metal make it an ideal material for constructing these vital elements, ensuring both safety and performance on the open road.
2. Household Appliances
The kitchen is often referred to as the heart of a home, and behind every efficient kitchen appliance lies the artistry of sheet metal manufacturing. From refrigerators to stoves, ovens to dishwashers, sheet metal is the backbone of these everyday essentials. Its ability to withstand high temperatures, resist corrosion, and maintain structural integrity ensures the longevity of these appliances while adding a touch of modern elegance to any kitchen.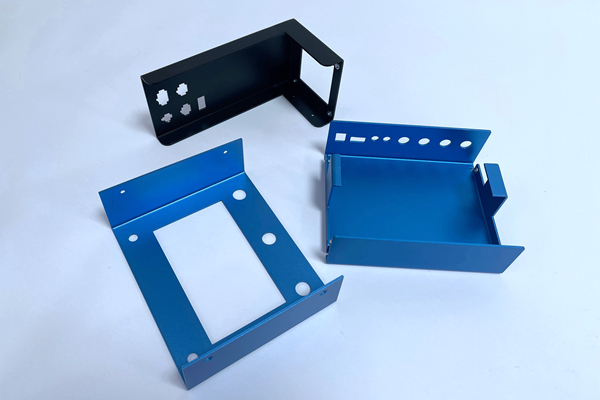 3. HVAC Systems
In our pursuit of comfort, we often overlook the unsung heroes working tirelessly behind the scenes: HVAC (Heating, Ventilation, and Air Conditioning) systems. Sheet metal plays an instrumental role in creating the ductwork and ventilation channels that circulate warm or cool air throughout buildings, providing a comfortable environment regardless of the weather outside. Thanks to the precision and flexibility offered by sheet metal manufacturing, these systems can be designed to seamlessly integrate into various architectural designs.
4. Electronics
As technology continues to advance at a rapid pace, the demand for compact, lightweight, and durable electronic devices is ever-increasing. Sheet metal manufacturing has risen to the challenge, enabling the creation of sleek and sophisticated electronic enclosures, casings, and frames. From smartphones and tablets to laptops and gaming consoles, sheet metal provides the structural support necessary for these gadgets to withstand the rigors of everyday use while exuding a premium look and feel.
5. Aerospace Industry
The aerospace industry is an emblem of human innovation, pushing the boundaries of what is possible. Sheet metal manufacturing plays a crucial role in this domain, as aircraft rely on its strength, lightness, and formability. From the exterior fuselage to the intricate parts of the propulsion system, sheet metal ensures the safety and performance of these marvels of engineering. Whether it's a commercial airliner or a cutting-edge spacecraft, the versatility of sheet metal propels us into the future of aviation.
Prev: How to make sheet metal parts cheaper?
Next: What are the sheet metal components?