How to make sheet metal parts cheaper?
Views: 42 Update date: May 24,2023
By implementing below cost-saving strategies, you'll be well on your way to making sheet metal parts more affordable while maintaining the desired level of quality. Remember, the key lies in balancing cost optimization with functionality and design requirements.
1. Optimize Design for Efficiency
Design plays a crucial role in the cost of
sheet metal parts
. By optimizing your designs for efficiency, you can significantly reduce material waste and manufacturing time, leading to substantial cost savings. Here are some design considerations to keep in mind:
Simplify: Simplify your designs without compromising functionality. Minimize unnecessary bends, cuts, or features that add complexity and increase manufacturing costs.
Standardize: Utilize standard sizes and shapes whenever possible. Customized dimensions often lead to higher material costs and longer lead times.
Nesting: Efficiently nest multiple parts on a single sheet to maximize material usage and minimize waste.
2. Choose the Right Sheet Metal Material
Selecting the appropriate sheet metal material is a crucial decision that impacts both the functionality and cost of your parts. Here's how you can make an informed choice:
Material Selection: Understand the specific requirements of your project and choose the most suitable material accordingly. Consider factors such as strength, corrosion resistance, and cost per unit.
Gauge Optimization: Determine the optimal gauge (thickness) of the sheet metal required for your application. Thinner gauges often cost less, but make sure they meet the necessary structural requirements.
3. Collaborate with Sheet Metal Fabrication Experts
Collaborating with experienced sheet metal fabrication professionals can prove invaluable in reducing costs while maintaining quality. These experts possess industry knowledge and can guide you through the following steps:
Design Review: Engage with fabrication experts early in the design process. They can provide insights, suggest improvements, and identify potential cost-saving opportunities.
Value Engineering: Work closely with the fabrication team to analyze the design and manufacturing process. By identifying alternative manufacturing techniques or materials, you can achieve cost reductions without compromising functionality.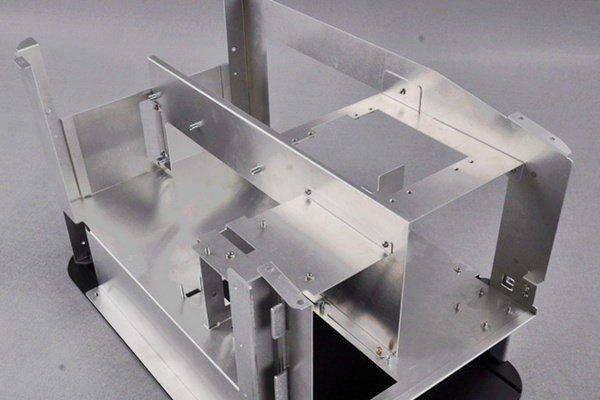 4. Streamline Manufacturing Processes
Efficiency is key to minimizing costs in
sheet metal manufacturing
. Streamlining your processes can lead to significant savings. Consider the following strategies:
Batch Manufacturing: Opt for batch production to take advantage of economies of scale. Producing multiple parts simultaneously reduces setup costs and overall production time.
Automate When Possible: Explore automation options to streamline repetitive tasks and enhance productivity. Automation not only reduces labor costs but also improves precision and consistency.
5. Compare Multiple Suppliers
When it comes to sourcing sheet metal parts, don't settle for the first supplier you come across. Take the time to research and compare multiple suppliers to ensure you're getting the best quality at the most competitive prices. Consider the following factors:
Pricing: Obtain quotes from different suppliers and compare them. Be cautious of unusually low prices, as they may indicate compromised quality.
Quality Assurance: Evaluate supplier capabilities, certifications, and quality control measures to ensure they meet your standards.
Lead Times: Analyze supplier lead times to avoid delays in production and maintain an efficient workflow.
Prev: Aluminum Machining Companies' Role for Your Custom Parts
Next: What are 5 items are made from sheet metal?