Want to Know Everything About Sheet Metal Stamping
Views: 111 Update date: Apr 03,2023
Sheet metal manufacturing is the process of transforming flat sheets of metal into useful products or components. Sheet Metal Stamping is one of the most common techniques used in sheet metal manufacturing. It involves the use of a die and a punch to cut or shape a metal sheet into a desired shape.
Benefits of Sheet Metal Stamping
Sheet metal stamping offers several advantages over other manufacturing techniques. Here are some benefits of sheet metal stamping:
· Cost-Effective: Sheet metal stamping is a cost-effective method of manufacturing compared to other techniques such as CNC machining or injection molding. It allows manufacturers to produce large quantities of metal components quickly and at a lower cost.
· Versatility: Sheet metal stamping can be used to produce a wide range of shapes and sizes of metal components. It is suitable for manufacturing products with complex shapes and intricate designs.
· Durability: Sheet metal stamping produces components that are durable and long-lasting. The components are resistant to wear and tear, corrosion, and extreme temperatures.
· Efficiency: Sheet metal stamping is an efficient process that allows for high-speed production. It can produce a large number of components in a short amount of time, reducing lead times and increasing productivity.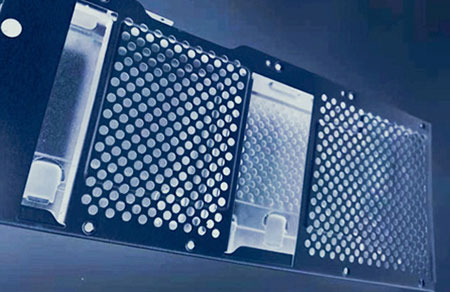 To ensure high-quality sheet metal stamping, it is important to choose the right materials, die and punch designs, and process parameters. Additionally, working with an experienced sheet metal stamping company can help ensure that the manufacturing process is optimized for the specific needs of your project.
The Sheet Metal Manufacturing and stamping are crucial processes in the manufacturing industry. Sheet metal stamping is a cost-effective and efficient method of producing high-quality metal components in large quantities. The benefits of sheet metal stamping make it an attractive option for manufacturers looking to produce complex metal components at a lower cost without compromising on quality or durability.
Prev: Research Sheet Metal Manufacturing and get the best services
Next: What are the basic processes in sheet metal manufacturing industry?