The Power of Low Volume Manufacturing and Sheet Metal Stamping
Views: 125 Update date: Jun 02,2023
In today's advanced manufacturing world, efficacy and creativity play the ultimate role in bringing new ideas to life. Even Low Volume Manufacturing has evolved as a key technique that allows businesses to make top-quality products without any hurdles of big-scale production. You just find the significance of low volume manufacturing in accomplishing cost-effective and precise outcomes.
The Enchantment of Low Volume Manufacturing
Basically, low volume manufacturing is a production process that enables the manufacturing of small amounts of custom-designed products. This technique especially provides to the requirements of businesses that are seeking to verify the market with the latest products, make prototypes or make limited editions. By just utilizing the low volume manufacturing, the companies can minimize prices that are linked with storage, tooling, and setup, while enjoying the flexibility of adapting to modifying the demands of the market. Furthermore, it also permits businesses to collect valuable comments, cleanse their products, and make enhancements before scaling up for mass production.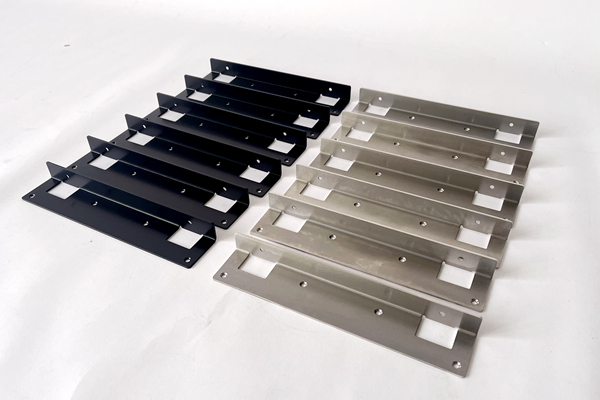 The Creativity of Sheet Metal Stamping
Sheet metal stamping is actually a flexible technique that is often utilized in the manufacture of metal parts with efficacy and precision. It usually includes the use of professional machines, which put forth pressure on sheet metal and shape it into targeted forms. This process always enables the making of difficult geometries and intricate designs, which guarantee that every product should meet accurate specifications.
In general, Sheet Metal Stamping provides a lot of benefits such as cost-effectiveness, fast production cycles, and high repeatability. Moreover, it enables the incorporation of several functionalities and features within a solo part, improving the complete product's durability and also minimizing the requirement for assembly. Thus, the blended power of both techniques opens up a world of possibilities for businesses that look to create and bring their ideas to execution.
Prev: Advantages of CNC Metal Machining
Next: Aluminum Machining Companies' Role for Your Custom Parts