Advantages of CNC Metal Machining
Views: 120 Update date: Jun 09,2023
CNC metal machining, also known as CNCmetalworking is an advanced manufacturing technology with the following advantages.
High precision
CNC metalworking can achieve high precision machining through computer-controlled tool movements, ensuring the accuracy and quality of parts.
High production efficiency
CNC metal machining can quickly complete complex parts processing and improve production efficiency.
High adaptability
CNC metal processing can adapt to different shapes of parts processing, and there is no restriction on the material, size and shape of the workpiece, which is highly adaptable.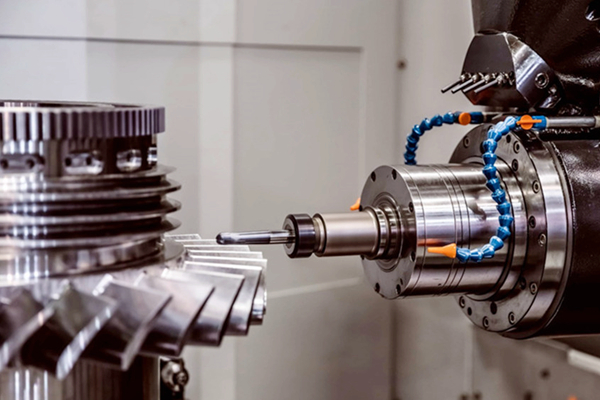 Good craftsmanship
CNC metal processing can realize delicate processing by controlling the movement and pressure of the tool, which makes the surface quality of the processed parts good and good craftsmanship.
Environmental protection
CNC metal processing has the characteristics of low noise, low energy consumption and low pollution, which meets the requirements of environmental protection.
Good repeatability
CNC metal processing can realize repeatable processing through digital programming to ensure the stability of processing quality.
In summary, CNC metal processing is a highly efficient, high-precision, adaptable, good process and environmentally friendly manufacturing technology, which is widely used in the automotive, aerospace, electronics, machinery and other industries.
Prev: How do you stamp sheet metal?
Next: The Power of Low Volume Manufacturing and Sheet Metal Stamping