Quotes of CNC Machined Parts from United States
Views: 722 Update date: Jan 10,2022
Sanwo Metal Manufacturing company is a Metal prototype and production manufacturing company for low volume and volume metal production in Shenzhen, China. With 10 years of experience in Metal rapid manufacturing Industrial area, Sanwo is very rich in technical expertise and has strong knowledge of new products. Recently, we got some quotes of CNC machined parts from United States clients, below is the details:
1. I'd like to get a quote for 50 of the item attached. All tolerances are +/-.0001 unless specified otherwise.
2. Hello, how are you? We search a next production company to produce metal CNC parts for us. Are you interested to offer us actual projects and produce samples to check if the quality is like the standards we would like to have?
3. Please submit proposal according to attached drawing. MOQ is 2 Tons. Shipping length of extrusions 6.000 mm. Surface: blank, no anodising.
4. Hello, looking to get these cast out of aluminum. 5,000/10,000pcs cross hole is optional bottom may be cored out if sink is an issue. Dimensions are +.002 / -.005 Except .565 dimension is +.000 / -.0025 Please let me know is this is a good fit.
5. Hello, We have a need of CNC manufacturing for 3 prototype items. Prefferably from Steel or Alluminium. Can you please quote for us the produciton of these 3 items. Shipping will be to Pennsylvania, USA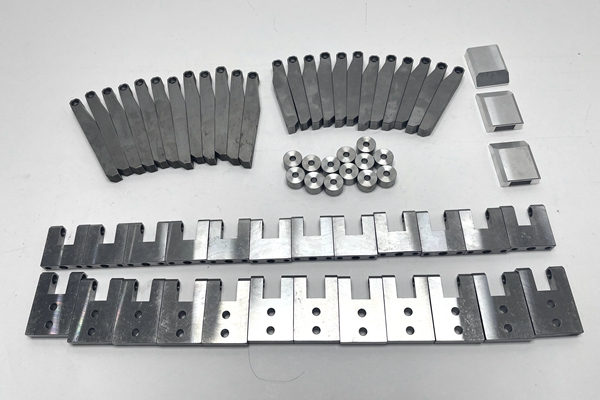 Before production of any parts, Sanwo engineers will check and confirm the 2D drawings and 3D CAD files from customer and there are no errors or technical requirements we cannot meet and confirm with customers for some special tolerances and other parts. In Sanwo QC System, we have IQC, IPQC and FQC follow and run through the whole manufacturing process, we provide one-to-one service, DFM service, Inspection report service. You are welcome to contact us for CNC machining services: info@sanwometal.com
Prev: Why Choose CNC Machining for Prototyping
Next: Techniques of Metal Surface Finishing