Why Choose CNC Machining for Prototyping
Views: 670 Update date: Jan 17,2022
Due to the reliability and precision provided by modern tools controlled with precision software, CNC Machining is the ideal rapid prototyping and mass production solution for manufacturing complex end-use parts with very tight tolerances. CNC Machining is not only high precision and high surface finish. After grinding, polishing and surface treatment, the production effect can be comparable to die opening products, or even higher. CNC Prototyping involves utilization of 3D solid model CAD designs as the input, it contains CNC Metal Machining, CNC Plastic Machining and Sheet Metal Bending.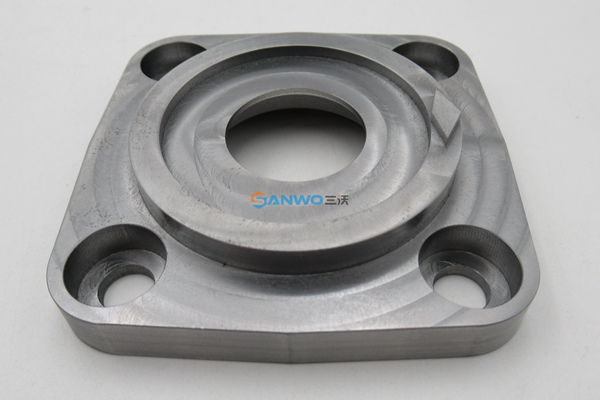 Advantages of CNC Machining Parts
CNC Machining Parts are More Flexible in On-Demand Manufacturing.
What is a machined part? Machined parts are parts made by subtractive cutting machines such as CNC mills, CNC lathes, CNC grinders, or EDM. CNC machined parts are widely used for rapid prototypes and mass production. CNC machining is versatility, and it has a high degree of flexibility and can adapt to a variety of shapes and sizes of parts.
No MOQ Requirement
One of the principal advantages of CNC machined parts is the ability to purchase them with no minimum order quantity. Material is cut directly from a blank work piece, which makes it cost-effective to order very small quantities or even one-off parts. Thus, CNC machining is a better choice for customer who is looking for custom prototyping. And it is virtually unique in offering high-quality parts with no MOQ, making it suitable for concept proving, and small production runs.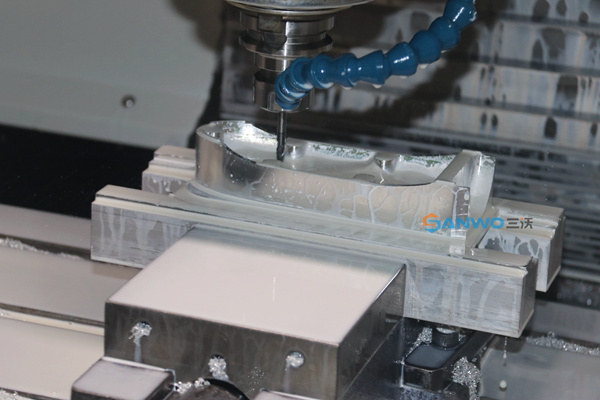 Plausible Prototyping Solution
CNC machining parts are suitable and affordable as prototypes. Machining is also much faster compared to other methods such as molding, which means R&D department can quickly iterate several versions of a part, then put it through whatever testing or assessment is required before moving on to large scale production. The material versatility of machining makes CNC machined parts in several different metal alloys or composite plastics to see which performs best under test conditions.
Design Exactly as You Need
CNC machined parts can have a wide variety of shapes and sizes. CNC machining parts can be thick and robust, but their features can also be precise and detailed.
Quality Assurance
Machined parts can produce at a very high standard. More importantly, customers can specify tolerances that need to be met by the machinist. This means the machinist or machine operator can take extra time on tight-tolerance parts and individual features.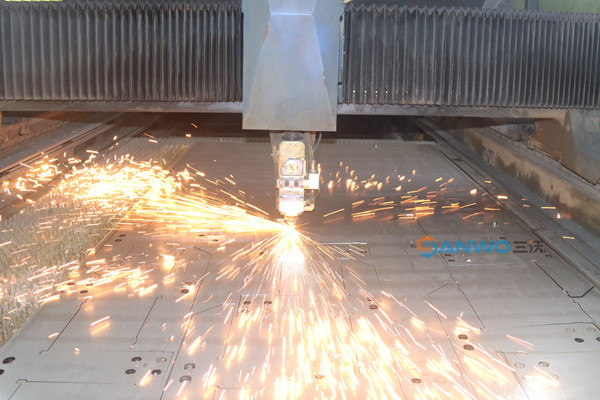 Choose SanwoMetal for CNC Machining
At Sanwo, we have large enough work plant for only CNC machines and high precision CNC machining equipment for only Metal Machining. In the meantime, our experienced programmers and technical engineers are skillfully to make the product manufacture fast and cheaper than other suppliers in China for prototyping and metal low volume production.
Though production tools and methods are changing day by day, CNC machining is always standing out as the most accurate process for metal parts manufacturing lasting for a long time. Unlike the additive process, CNC machining is a subtractive process to manufacture a product directly from a 3D design draft using the computerized numerical control programming controlling the tools and cutters. Sanwo's CNC machining capability could easily manufacture an end-used or on-testing product part with fast lead time in as fast as one day. Ready to start your new project? Choose CNC machining at SanwoMetal, we'll always here to support your project demands. Contact us at info@sanwometal.com, we could explore more ideal thought of your project.
Prev: Precision CNC Machining Metal Parts
Next: Quotes of CNC Machined Parts from United States