Prototype Manufacturing in Low Volumes
Views: 408 Update date: Mar 24,2022
When you turn design concepts into reality, protoype manufacturing or low-volume manufacturing is a good choice in the early stages of production, whether you need concept design proofing, Form andfit checking,engineering functionevaluate,presentationmodels making andpre-marketing trial.
Considering prototype, Most people probably think about 3D printing, but the process has its limitations, especially when it comes to material selection and surface treatment. If you just want to understand the structure of the design, size, shape and ergonomics, this process is perfect for you.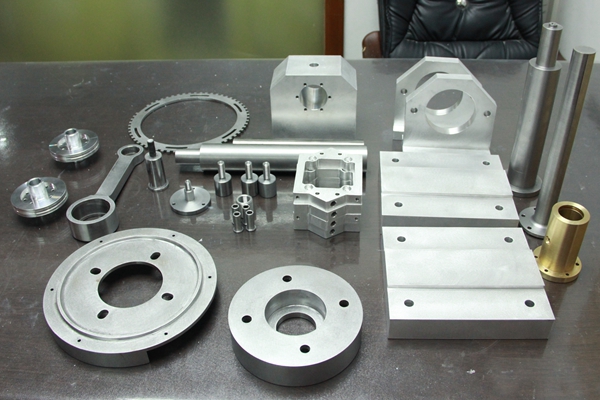 CNC Prototyping
When you need a better presentation of the assembly relationship, structure, and appearance of the new design, you may consider CNC, vacuum casting, injection molding, sheet metal, compression molding, etc.
If you design medical device shells, electronic product housing and equipment housing, from conceptual model andfunctional test prototype to low volume production manufacture, CNC plastic machining is the fast turn around process for these coverings and enclosures, panels, mockups and model prototypes.
If you need prototypes of metal parts, low volume CNC machining is also a better choice, especially for Defense and Space Metal parts.
Vacuum Casting
Urethane vacuum casting process is a perfect way for the functional and appearance models making. Common Applications of Vacuum casting are benefit from its material property and cost effective process. Vacuum casting is the best solution for the shells and enclosures copies from one prototype to low volume production in Urethane. Device parts from Hand grip model, rubber components, to Device shells and enclosures of Ultrasound machine, Ventilator, Carts, tables and panels, which the parts can be mold out as a single part without splitting and glued, and even over-mold with the waterproof Gasket, to ensure the strength, Function and assembly fitting for the Medical Device shells product.
Injection Molding
The mold itself is made of either steel or aluminum and formed to the desired form that is required. Many products can be produced by this process, such as factory parts, car parts, and many other industrial uses. The molds range from very small parts to extremely large parts such as car panels. The system works great and it is the most common form of producing parts.
Sheet Metal
Sheet metal can be cut, bent, and stretched into a nearly any shape. It is available in a wide variety of materials.There are numerous methods that can be used to fabricate sheet metal, most of which involve using machinery to cut, bend, roll and form the metal. If you design involves Automotive and Medical, Consumer andHousehold, Electrical andCommunications, etc, then you may need sheet metal to take your design into reality.
Compression Molding
As we may have guessed, pressure is applied to force the material into contact with all mold areas, while heat and pressure are maintained until the molding material has cured. Compression molding is commonly utilized by product development engineers seeking cost effective rubber and silicone parts. If your design includes something like a rubber button on a remote control, it might be for you.
So, which process is best for your design? Still looking prototype manufacturing in low volumes? SANWO is capable of low volume production and mass manufacturing. Our in-house and one-stop machining shop supports and ensures your order to be shipped on time with the needed accuracy and quality. Go ahead, contact our project managers and find the best prototype solution right away.
Prev: What Sheet Metal Fabrication Can Do
Next: What is Low Volume Manufacturing?