How Metal CNC Service Works and Benefits
Views: 61 Update date: Apr 13,2023
Metal CNC (Computer Numerical Control) Service is a precision manufacturing process that involves using computer software to control and automate machine tools in order to create custom metal components and parts. This process is widely used in various industries for the production of high-quality, precision parts. In this blog, we'll explore what metal CNC service is and how it works.
How Metal CNC Service Works
The metal CNC service process begins with the creation of a 3D computer model of the part or component. This design file is then loaded into the CNC machine's software program, which converts it into a series of commands that control the movement of the machine's cutting tools. These cutting tools, which can include drills, mills, lathes, and grinders, are precisely controlled by the software to produce the desired shape and dimensions of the part.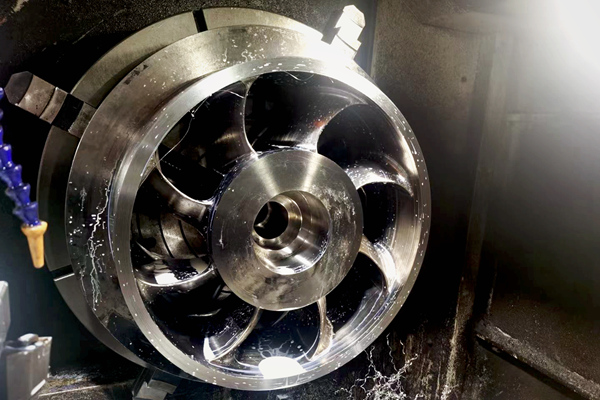 The CNC machine itself is a highly automated and precise tool that is capable of creating complex shapes and geometries with high accuracy and repeatability. The machine is typically made up of several different components, including a spindle, a work table, and a series of cutting tools.
During the metal CNC service process, the machine's cutting tools are used to remover material from the raw metal stock, gradually transforming it into the desired shape and size. This process can be used to create a wide range of metal components, from small and intricate parts to large and complex assemblies.
Key Benefits of Metal CNC Service
One of the key benefits of metal CNC service is its ability to produce highly accurate and precise parts with a high degree of repeatability. This makes it an ideal manufacturing process for applications where tight tolerances and exacting specifications are required. In addition, metal CNC service offers faster turnaround times and lower costs compared to traditional machining methods, as it can automate many of the manufacturing processes.
Metal CNC service is widely used in a variety of industries, including aerospace, automotive, construction, and manufacturing. It is also used to create consumer products such as electronics, appliances, and jewelry.
Conclusion
Metal CNC service is a valuable resource for companies looking to create custom metal components and parts. With their ability to produce parts in a variety of shapes, size, and materials, metal CNC services offer a highly flexible and versatile manufacturing solution. By partnering with a trusted metal CNC service provider, like SanwoMetal, companies can produce high-quality, precision parts that meet the client's exacting requirement and specifications.
Prev: What are the 2 types of sheet metal raw material manufacturing process?
Next: Research Sheet Metal Manufacturing and get the best services