What type of production system would typically be used for low volume custom components?
Views: 82 Update date: Oct 12,2023
For low-volume custom components, a job shop or job production system is typically used. Job production is characterized by the production of small quantities of custom or specialized products that are tailored to meet the specific requirements of individual customers. This production system is well-suited for low-volume, high-variety manufacturing. Here are some key characteristics of a job production system:
Customization:
Each component is unique or made to order according to the customer's specifications. This requires a high degree of flexibility in the production process.
Low Volume:
Job production is ideal for situations where the volume of components is relatively low. It's not cost-effective for mass production but works well for specialized or one-of-a-kind items.
Flexibility: The production process is highly flexible and can be adjusted to accommodate various component designs, materials, and production methods.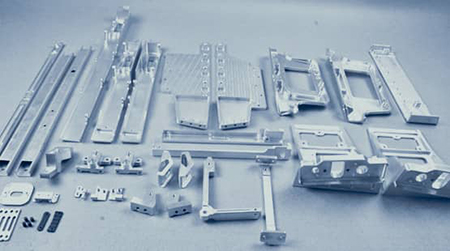 Skilled Labor:
Job production often relies on skilled labor and craftsmen who can handle the customization and precision required for each component.
Specialized Equipment:
The equipment used in job shops is often versatile and can be easily reconfigured to suit different tasks. This allows for a wide range of processes to be accommodated.
Variability:
There is a high degree of variability in the production process since each job may require different processes, materials, and tools.
Lead Times:
Lead times can be longer compared to other production systems, as each job needs to be set up and tailored to the customer's specifications.
Cost per Unit:
The cost per unit is typically higher in job production due to the need for specialized labor and equipment, as well as the limited economies of scale.
Overall, job production is the most suitable production system for
low-volume custom components
because it allows for the necessary flexibility, customization, and attention to detail required to meet the unique demands of each customer's order.
Prev: Advantages of Custom Machined Aluminum Parts
Next: How can I improve my CNC machining?