Guides about Sheet Metal Manufacturing
Views: 1345 Update date: Nov 02,2021
Sheet metal is a manufacturing process which formed the metal into thin, flat pieces, by cutting, punching, folding, and assembling. Through material removal, or material deformation, shaping the sheet metal into the desired part and metal structures. Sheet metal can be cut, bent or stretched into almost any shapes.
How is Sheet Metal Manufactured?
How to best design and otherwise work with sheet metal, you should be good to know about the sheet metal manufacturing processes.
Cutting
Sheet metal can be cut in plenty of methods, from hand tools up to large powered shears. With the advanced technology, nowadays, sheet metal cutting has turned to computerized precise cutting. Sheet metal cutting are mostly based on CNC laser cutting or multi-tool CNC punching press.
CNC laser cutting is a preferred option for cutting sheet. With 3D models and 2D drawings for reference, laser cutting is a very quick method to get precise cutting and good final parts.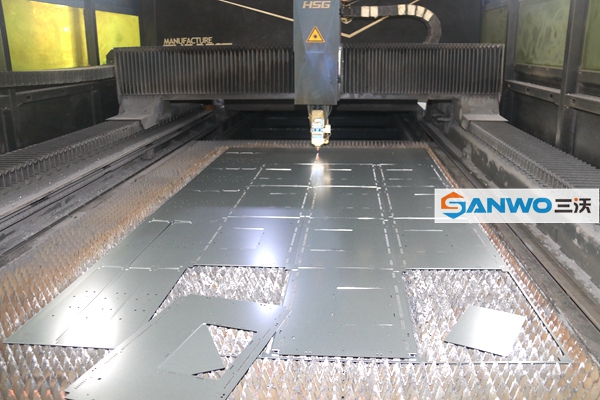 Punching
Punching is a common way for cutting holes into a sheet. The setup consists of a punch and a punching die. Cutting holes in the sheet is caused by a metal punch hitting the sheet, perforating it. The process is relatively cost-effective in large scale production, and capable of punching a hole in strip as well as sheet metal.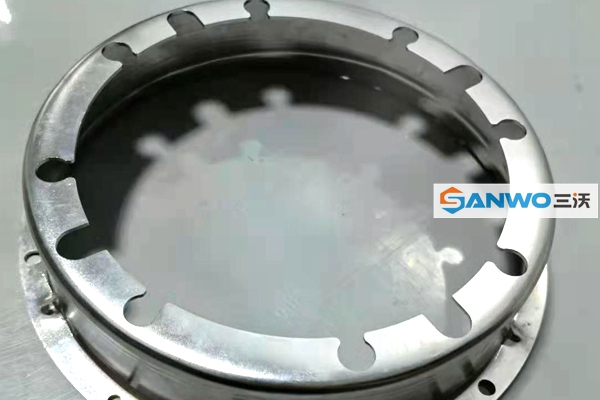 Bending
There are always needed bending section of metal component in fabrication processing, when it comes to actual engineering. Bending can be manually or automatically operated, which is typically performed on a machine called a press brake. Press brakes are used for the folding of sheet metal parts. Because of the complexity of some bends, bending is probably the most difficult step in metal manufacturing.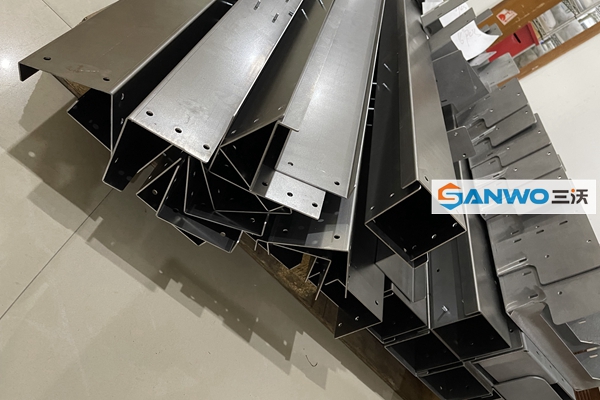 Assembling
Assembling is the final step when you want to fabricate a product. Though it is not considered as a manufacturing process, the assembly of disparate components of sheet metal parts is a significant part of the overall manufacturing process.
Common Types of Sheet Metal Finishing
Making a finish to your sheet metal will help it perform better and last longer, there are some common finishing types as follow.
Passivated Finishes
Passivation is often used as a first step to prepare metal for coating with other materials. Mostly anodizing is the most popular way to passivate. By exposing some metal alloys to a citric or nitric chemical bath, iron an sulfuric contaminants on the surface of the metal can be stripped away. This process leaves a uniform layer of protective oxide film on the surface of metal material, improving their inherent corrosion resistance.
Electropolishing
Electropolishing is closely related to passivation, using a similar method and achieving similar results for improving the protective oxide layer in stainless steel materials.
In this process, the workpiece is dipped in a chemical bath, just like with other passivation techniques. The most difference is that the chemical bath is connected to a DC power supply. An electric current is run through the bath, dissolving the top layer of metal.
The end result is a microscopically smooth, clean surface that has an enhanced chromium or nickel content.
Metal Plating
Metal plating, known as electroplating, in done with a machine that uses a chemical bath to alter the surface of a substrate with a thin layer of metal. In many cases, electroplating is used to improve the appearance, enhance the corrosion resistance and durability of the base material, usually chromium is used for this purpose.
Powder Coating
Powder coating is a decorative finish that used a very durable material in the appearance. Usually, dry plastic powder is melted onto the metal surface, which produces a textured or glossy look.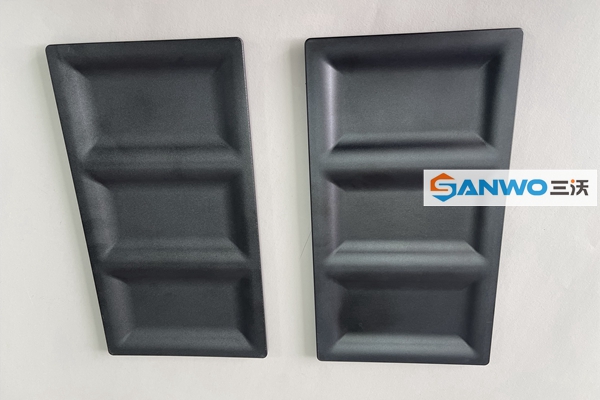 Sand Blasting
Sand blasting is popular while making a matte texture. In this process, sand or other abrasives are forced into a substrate at high speed to make out with a smooth texture.
Choose Sanwo Rapid for Sheet Metal Manufacturing
Sheet metal has various of advantages as compared to both non-metal alternatives and other metal fabrication processes. Compared to machining, sheet metal manufacturing is much less expensive in both processing and material costs. No extremely high tooling costs which makes sense at large scale production.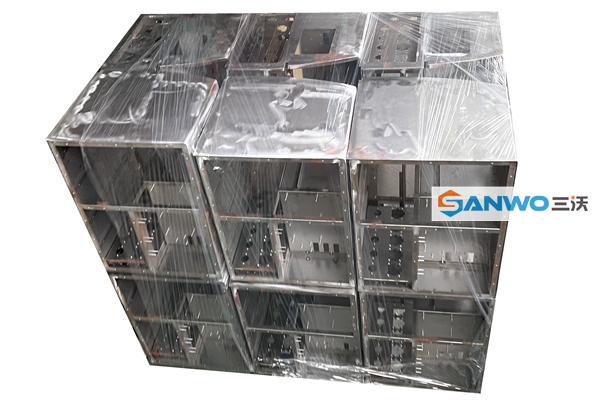 At Sanwo Rapid, with the efficient manufacturing processes and quality controls, our workshop has the ability to scale rapidly. From one to thousands of, here, Sanwo Rapid offers completed services to sheet metal manufacturing, from cutting, forming, bending, stamping to finishing. If you have an upcoming project or want more information about Sanwo can do for you, don't hesitate to contact us.
Get an instant free quote now.
Prev: Quotes of sheet metal parts from clients
Next: CNC Machining for Custom Aluminum Parts