Quotes of sheet metal parts from clients
Views: 769 Update date: Dec 08,2021
Sanwo
Metal
Manufacturing company is a Metal prototype and production manufacturing company for low volume and volume metal production in Shenzhen, China. With 10 years of experience in Metal rapid manufacturing Industrial area, Sanwo is very rich in technical expertise and has strong knowledge of new products. Recently, we got some quotes of
sheet metal parts
from clients, below is the details:
1. Hi We are looking for a metal fabricators for the following parts. Please could you provide a quote based on quantities with a minimum order quantity of 10. Then pricing for runs of 50 or 100 per month.
2. All I have is drawings and photos of the parts we need. The type is steel is outlined in the drawing using Australian K1045 steel. We need everything the same except for the threads we need standard American threads NPT. If the price is right we would be interested in doing many other pieces with you that need to CNC or water jet cut, etc. We purchase between 20 and 60 parts at a time depending on the part. Right now we require 20 of these!
3. Good day, I'd like to have a quote for 100/200/300 of these pieces made out of stainless steel. If needed I could take a partial shipment up front. I would anticipate the easiest approach to be machining down stainless steel tubing that is slightly higher outside diameter. Please advise pricing and lead time.
4. hello we need 100 flat metal kebab skewers fabricating using 316 steel. Many thanks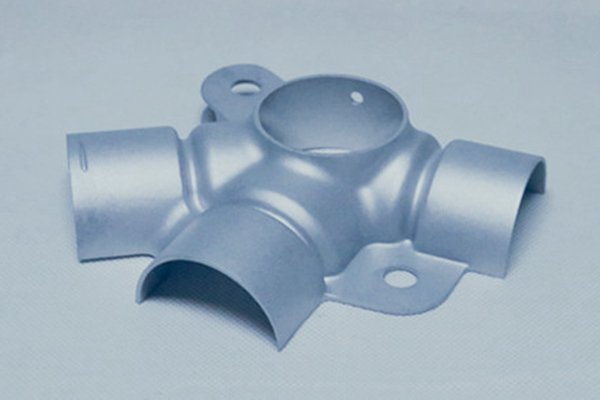 Before production of any parts, Sanwo engineers will check and confirm the 2D drawings and 3D CAD files from customer and there are no errors or technical requirements we cannot meet and confirm with customers for some special tolerances and other parts. In Sanwo QC System, we have IQC, IPQC and FQC follow and run through the whole manufacturing process, we provide one-to-one service, DFM service, Inspection report service. You are welcome to contact us for sheet metal manufacturing service: info@sanwometal.com
Prev: Industrial Applications of CNC Aluminum Parts
Next: Guides about Sheet Metal Manufacturing