Which of the following is a benefit of low volume production?
Views: 31 Update date: Sep 06,2023
In the world of manufacturing, optimizing production processes is a constant pursuit. Mass production has long been the gold standard for efficiency, but low volume production is emerging as a powerful alternative.
Low volume production
, in essence, involves manufacturing a limited quantity of products. Unlike mass production, where the emphasis is on high output, low volume production serves niche markets or specific, specialized requirements. Let's uncover the advantages that make it an appealing choice for discerning manufacturers.
Benefit 1: Precision and Customization
One of the most compelling aspects of low volume production is its ability to deliver precision and customization. With smaller batches, manufacturers can cater to the unique demands of customers or produce specialized, high-quality components. This level of tailoring is simply not feasible in mass production settings.
Benefit 2: Cost Efficiency and Flexibility
Surprisingly, low volume production can offer cost efficiency, especially when dealing with diverse product lines or fluctuating demand. It allows for agile adjustments to production volumes, minimizing excess inventory costs. Moreover, the reduced scale inherently lowers the risk associated with large-scale operations.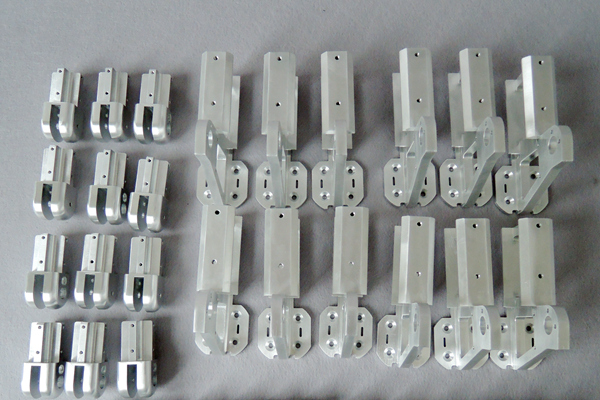 Benefit 3: Rapid Prototyping and Innovation
Innovation is the lifeblood of any industry. Low volume production facilitates rapid prototyping and experimentation. Manufacturers can quickly test new designs and concepts, enabling them to stay ahead of the curve in fast-paced markets.
Benefit 4: Risk Mitigation
Mass production entails substantial risks. A single defect can result in massive losses. Low volume production minimizes these risks by enabling meticulous oversight of the manufacturing process. Issues can be identified and rectified promptly, reducing the chances of catastrophic failures.
Benefit 5: Market Responsiveness
Adaptability is crucial in today's ever-evolving business landscape. Low volume production excels in this regard. Manufacturers can swiftly respond to market trends, customer feedback, and changing preferences, gaining a competitive edge.
Benefit 6: Sustainable Practices
Environmental sustainability is no longer a choice but a necessity. Low volume production aligns well with sustainable practices. By minimizing waste and optimizing resource utilization, it contributes to a more eco-friendly footprint.
Benefit 7: Quality Assurance
Quality control is paramount in manufacturing. Low volume production allows for meticulous quality assurance, ensuring that each product meets stringent standards. This is often impractical in mass production settings.
Prev: Applications and Advantages of Low Volume CNC Machining
Next: What is an example of low volume production?