What is the minimum thickness for CNC machining?
Views: 50 Update date: Aug 23,2023
In the world of precision manufacturing, CNC machining stands out as a pinnacle of technological advancement. When considering the parameters of CNC machining, one vital query often arises: What constitutes the minimum thickness for CNC machining? This question becomes even more pertinent when delving into the realm of low volume CNC machining, where efficiency and accuracy are paramount.
In the realm of
CNC machining
, the concept of minimum thickness refers to the thinnest possible dimension that a material can be machined without compromising its structural integrity. This criterion is highly dependent on various factors, including the type of material, the intricacy of the design, and the machining equipment's capabilities.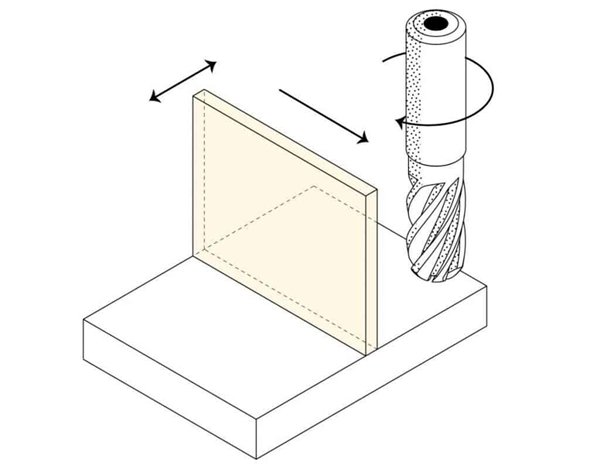 Factors Influencing Minimum Thickness
Material Characteristics:
Different materials exhibit distinct behaviors under machining processes. While some materials can withstand finer machining due to their inherent properties, others might require a more substantial minimum thickness to prevent deformation or breakage.
Design Complexity:
The complexity of the design greatly affects the minimum thickness requirement. Elaborate designs with intricate features may necessitate a higher minimum thickness to maintain the overall stability of the part.
Machining Precision: The precision of the CNC machine plays a crucial role. More advanced machines equipped with finer tools and enhanced control mechanisms can often achieve thinner minimum thicknesses while preserving accuracy.
Significance in Low Volume CNC Machining
The world of low volume CNC machining is tailored to projects that demand precision and quality on a smaller scale. Whether it's prototyping a limited series of parts or creating specialized components,
low volume CNC machining
offers the same level of accuracy as high volume production. In this context, determining the appropriate minimum thickness becomes even more critical.
Prev: What is an example of low volume production?
Next: Which CNC machining is usually used for a large production volume?