What are common problems of CNC?
Views: 12 Update date: Sep 19,2023
CNC (Computer Numerical Control) machines are widely used in manufacturing and machining processes, but like any technology, they can encounter common problems. These problems can affect the accuracy, efficiency, and productivity of CNC machines. Here are some common CNC problems:
Tool Wear and Breakage:
The cutting tools used in CNC machining wear out over time due to the high-speed cutting, heat generation, and friction. Tool breakage can also occur, leading to defective parts and machine downtime.
Chatter and Vibration:
Chatter is an undesirable vibration or noise that can occur during machining. It can result from issues like improper tool selection, cutting speeds, or feed rates. Chatter can reduce surface finish quality and tool life.
Dimensional Inaccuracies:
CNC machines are supposed to produce precise and accurate parts, but errors can occur due to factors such as thermal expansion, machine calibration issues, or tool deflection. These errors can lead to out-of-spec parts.
Programming Errors:
Mistakes in the CNC program can cause a wide range of problems, from incorrect toolpaths to crashes. These errors can lead to scrap parts, machine damage, and production delays.
Toolpath Problems:
Incorrect toolpath generation can result in inefficient machining, excessive tool wear, and poor surface finish. It can also lead to collisions between the tool and the workpiece or machine components.
Coolant and Chip Management: Inadequate coolant flow or chip evacuation can lead to overheating, poor surface finish, and damage to the cutting tools. Proper coolant and chip management are essential for efficient CNC machining.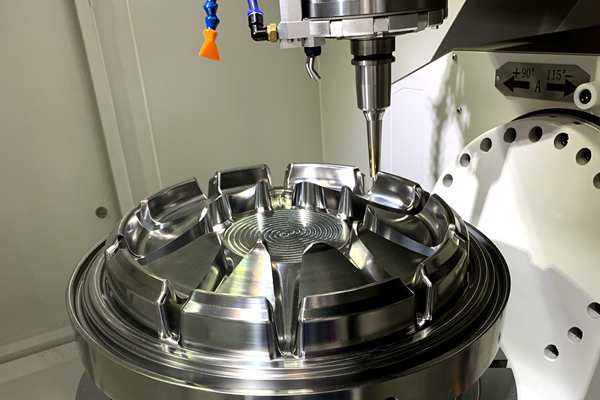 Electrical and Mechanical Failures:
CNC machines have complex electrical and mechanical components that can fail over time. Common failures include issues with servos, motors, control boards, and wiring.
Software Glitches:
CNC machines rely on software to interpret and execute machining programs. Software glitches, bugs, or compatibility issues can disrupt operations and require troubleshooting.
Material Variations:
Variations in the hardness, composition, or quality of the material being machined can lead to issues such as tool wear, dimensional inaccuracies, and poor surface finish.
Maintenance Neglect:
Failure to perform routine maintenance, such as lubrication, cleaning, and calibration, can result in premature wear and unexpected breakdowns.
Safety Concerns:
CNC machines can pose safety risks if not operated and maintained properly. Accidents can happen due to lack of safety measures, improper training, or inadequate safety interlocks.
Environmental Factors:
Changes in temperature, humidity, and other environmental conditions can affect the accuracy and performance of CNC machines. Climate control may be necessary in some cases.
To mitigate these common problems, it's essential to follow best practices in CNC machine operation, regularly maintain and inspect the equipment, and provide proper training to operators and programmers. Additionally, investing in quality tools, toolholders, and workholding solutions can help improve CNC machining reliability and performance.
Prev: Unleashing the Power of Customized CNC Machined Aluminum Parts
Next: Is CNC machining usually used for a large production volume?