What are 3 disadvantages of a CNC machine?
Views: 91 Update date: Oct 18,2023
CNC (Computer Numerical Control) machines offer numerous advantages, such as precision, automation, and versatility. However, they also come with some disadvantages. Here are three common disadvantages of CNC machines:
High Initial Cost:
CNC machines are a significant investment. They require a substantial upfront cost for the purchase of the machine, tooling, and software. Additionally, setting up a CNC machine often involves expenses for training operators and technicians to operate and maintain the equipment effectively. Small businesses or hobbyists may find these costs prohibitive.
Complex Programming:
The programming of CNC machines can be complex and time-consuming. It requires a skilled operator or programmer who is proficient in writing G-code or using CAM (Computer-Aided Manufacturing) software. Mistakes in the programming can lead to costly errors, especially in high-precision applications.
Limited Flexibility: While CNC machines offer precision and repeatability, they can lack the flexibility of manual machining for certain tasks. Manual machines can adapt quickly to unexpected changes or custom modifications, whereas CNC machines may require reprogramming or significant adjustments, which can be time-consuming. They are best suited for high-volume production runs of identical or similar parts.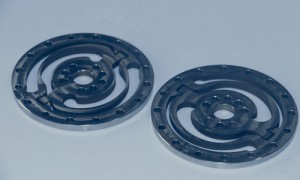 It's essential to weigh these disadvantages against the numerous advantages that CNC machines offer. In many industrial applications, the benefits of automation, high precision, and reduced labor costs often outweigh the initial investment and learning curve associated with CNC technology.
Prev: What is the smallest CNC tolerance?
Next: Advantages of Custom Machined Aluminum Parts