Rapid CNC Machining Services Custom Parts
Views: 469 Update date: May 09,2022
SANWO gives a range of rapid CNC machining solutions including milling, transforming, EDM, cord EDM and also surface area grinding. With 3-, 4- as well as 5-axis CNC machining centers, combined with other sophisticated capabilities as well as our knowledgeable team, we can deal with all sorts of CNC machining parts in both steel and also plastic materials. Whatever you need prototypes or production components, our machining services will be your finest option.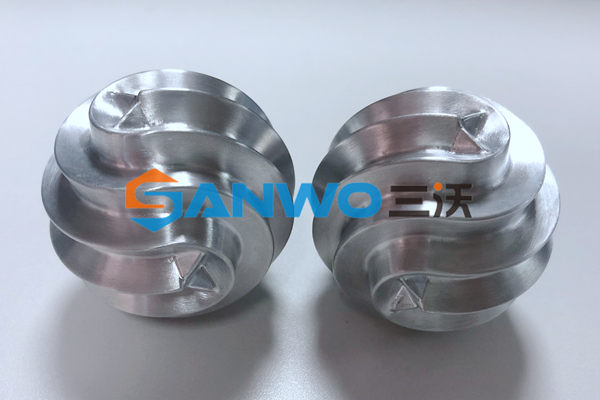 CNC Milling
CNC milling is a subtractive process that using 3-, 4-, & 5-axis milling makers with numerous of cutting devices to eliminate products from solid plastic as well as steel blocks into final get rid of various geometries as created.
3-axis CNC milling price rate from $10 per hr, 5-axis CNC milling facility highest possible tolerance as much as±0.0008" (0.02 mm). SANWO offers accuracy CNC milling components as well as personalized parts for quick prototype machining and also manufacturing.
CNC Turning
CNC turning is a more effective technique to produce round designed parts from plastic as well as metal bars or tubes, such as shafts, worms. Incorporates with live tooling, milled geometries can be done in the meantime.
CNC machining parts manufacturer - SANWO with CNC Lathes and also CNC transforming facilities, giving cost-efficient accuracy machining services with quick preparations. Live tooling readily available for complicated tasks.
Advantage of Rapid CNC Machining Material Options
One of the terrific advantages of rapid CNC machining is that it works so well with so many various products. These include moderate and also stainless steels, magnesium, brass, titanium, as well as aluminum. On top of that, stiff engineering plastics can be machined, along with carbon fiber. Also wood could be CNC machining as well. Every one of these options give you even more style flexibility.
Prev: Rapid Prototyping Sheet Metal Parts
Next: Sanwo's Medical 5-Axis Machining