Know about Custom CNC Aluminum Enclosure
Views: 244 Update date: Aug 18,2022
Do you need a standard aluminum enclosure or a custom enclosure for your new product? Our CNC machined enclosures are 100% customized to your design within 2-3 days with no minimum order. These enclosures are ground from solid materials, which makes them very durable and can provide a very high level of component protection. Machined enclosures are usually made of aluminum, which can be machined quickly and cost effectively (we can accommodate other materials on special orders).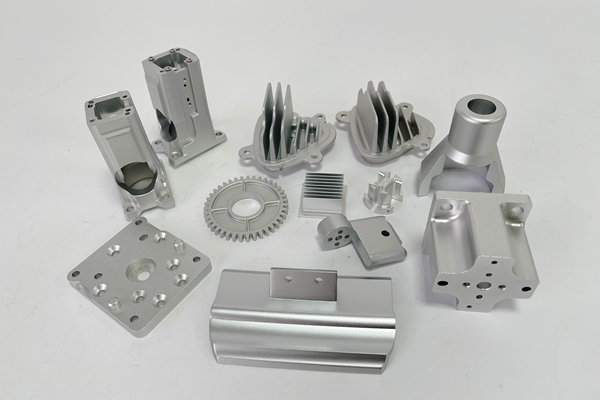 The U-shell style, also known as the "clamshell" design, is versatile and can solve many shell challenges in its standard form, as well as serve as a basis for further customization. U-shaped housings are commonly used for boards with penetrating panel connectors on one side (L-shaped housings can more easily accommodate boards with penetrating panel connectors on the opposite side).
We produce a wide range of electronic aluminum enclosure from CNC machined aluminum parts, sheet metal bending, stamping or die-cast housings for your customized aluminum enclosure needs.
You must adapt the aluminum housing to your electronic equipment. Usually we use our milling machines to do this work. We will make Anodized orSandblasting after the aluminum enclosure complete.
Custom aluminum housing offers you many possibilities. For example, we design the shapes and forms you want. Therefore, we added all possible functionality to the design. In addition, we determine the best locations for connectors and vents. In order to ensure that your products achieve better functional effects.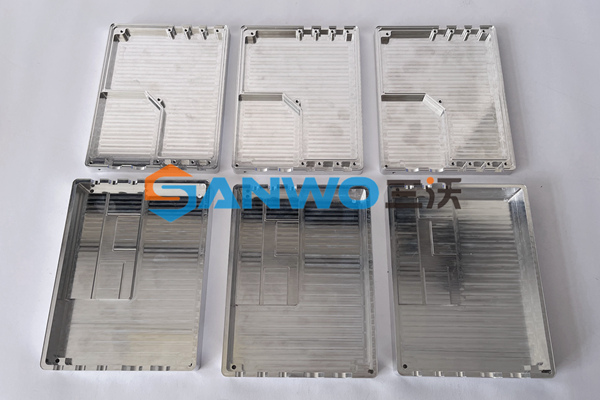 Applications of Custom CNC Aluminum Enclosure
Medical Equipment
Medical equipment has a very high standard for equipment reliability, and one of the requirements is to equip the equipment with high-end and sophisticated enclosures. The casing used in medical equipment is usually made of machined aluminum blocks. This is because aluminum alloy has excellent corrosion resistance and high strength to weight ratio. The most commonly used aluminium alloys for these enclosures are 6061, 6063 and 3003.
Consumer Electronics
Aluminum enclosures are widely used in consumer electronics. CNC aluminum cases may come in the form of phone cases, tablet cases, laptop cases. Other uses can be seen in different handheld devices, such as small remote controls, mobile power boxes, and so on.
Industrial Equipment Casing
The protection level of industrial equipment is very high. The casing should work perfectly even when exposed to unconventional environments with high heat, harsh, corrosive, and high wear conditions, which is where the aluminum casing comes in. Machined aluminum offers the highest quality of durability, toughness and rigid housing types compared to other aluminum enclosures, making it the perfect choice for industrial Settings. In addition, they are ideal for precision applications that require strict adherence to dimensional tolerances
Prev: Why Titanium Machining so Popular
Next: Choose Aluminum CNC Services in Sanwo