Inquiries of low volume manufacturing parts from clients
Views: 1104 Update date: Oct 14,2021
Sanwo
Metal
Manufacturing company is a Metal prototype and production manufacturing company for low volume and volume metal production in Shenzhen, China. With 10 years of experience in Metal rapid manufacturing Industrial area, Sanwo is very rich in technical expertise and has strong knowledge of new products. Recently, we got some inquiries of
low volume manufacturing
from clients, below is the details:
1. Hello, I would like 2 copies of the cones (refer to 3D CAD model) made of stainless steel 303. Also if possible, would you be able to weld the cones to each other along the outer diameter? We can discuss in further detail if possible. Thank you
2. We are a Canadian-based watch company currently at the prototype stage and are looking to produce some custom watch components. We have completed CAD models and diagrams available for review. We are hoping that you can review our request and let us know if you have the capabilities to produce any of these components and the potential cost. I've attached a few drawings and CAD files of the components that we are looking to produce for our watch prototypes. These components can be milled in brass. We are looking to produce 4 - 8 of each component to start. Please let me know how if this is something you can help us with. Sincerely
3. I am looking for a piece of aluminium or stainless steel bent into a U shape, 400mm wide x 35mm downturn each side x 1200mm long. This shelf will be fixed to drawer slides, to be used for a slide-out kitchen for a caravan, so the gauge does not need to be very thick.
4. 3D file attached. Please quote 6061-T6 aluminum, QTY 3, no color, machined, as machined surface finish

5. Hi, I need this part quoted in qty. 10 and 26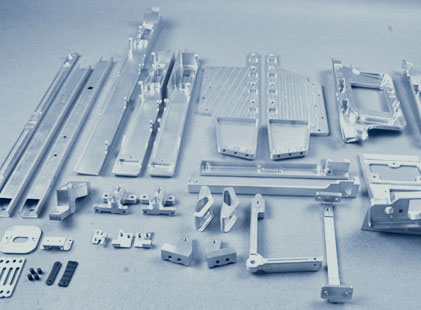 Before production of any parts, Sanwo engineers will check and confirm the 2D drawings and 3D CAD files from customer and there are no errors or technical requirements we cannot meet.and confirm with customers for some special tolerances and other parts. In Sanwo QC System, we have IQC, IPQC and FQC follow and run through the whole manufacturing process, we provide one-to-one service, DFM service, Inspection report service. You are welcome to contact us for low volume manufacturing service:
info@sanwometal.com
Prev: CNC Machining for Custom Aluminum Parts
Next: Benefits of Low Volume Manufacturing