Options for Custom Aluminum CNC Services
Views: 566 Update date: Apr 13,2022
Designers and engineers often pick light weight aluminum and aluminum alloys for CNC machining and CNC milling components. This all-roundmetal has actually been confirmed to offer excellent machinability, high strength & tolerance, corrosion resistance, also solidity and hardness with low weight, and low cost.
Sanwo's Custom Aluminum CNC Services
At SANWO, we have CNC equipment with effective pins that permit us to reduce light weight aluminum at broadband - optimal for parts such as enclosures. Nevertheless, by using high-RPM devices fitted with smaller sized cutters, we can likewise generate get rid of a high-quality machined surface area and also great details: aluminum reflectors and light weight aluminum mold cores, for instance.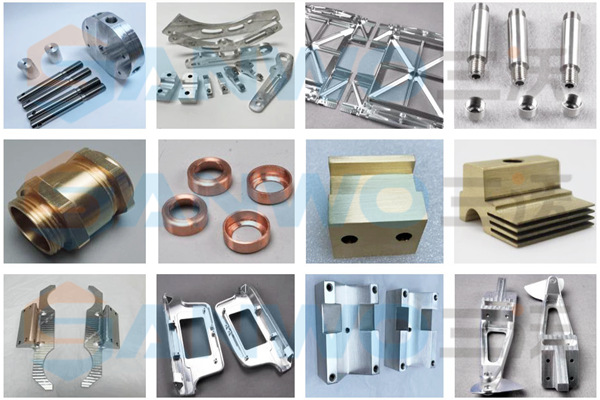 We specialize in aluminum CNC machining, and our experience with rapid CNC production, as well as great outlining methods we can produce a variety of aluminum machined parts, simple and complex, small and big. We are likewise flexible, in that we can take care of a one-off aluminum machined prototype with a rapid turn-around or a large order of custom-made aluminum get rid of a reduced system price.
1. No minimum quantity
2. Fastest delivery at 3 days start
3. 7/24H Design & technique support
Machining Options for CNC Aluminum Parts
1. Precision Machining
Precision machined aluminumparts orcomponents are becoming an option for lots of sectors. Aluminum is just one of the prominent materials as a result of its excellent mechanical residential or commercial properties. These include cost, softness, resilience, as well as corrosion resistance. Today, precisely machined aluminum components are coming to be prominent in aerospace as well as armed forces, clinical, and also commercial design.
2. CNC Milling & Turning
CNC mills create parts of almost any form from soft steels like aluminum, tougher steels like steel, and also plastics such as acetal.
CNC turrets produce components by feeding a reducing tool right into turning material.
SANWO supplies affordable milling solutions whether you require a solitary component, set of models, or complete manufacturing order.
3. Waterjet Cutting
Waterjets promptly cut steel and plastic parts from sheet products using a high-pressure stream of water and abrasive.
4. EDM
Die-sink as well as Wire EDM devices produce components by utilizing repeating triggers to eliminate product. Advised for elaborate designs needing sharp inside edges and hi dimensional precision.
5. Laser Cutting
Laser cutting is typically made use of to generate 2D parts from sheet steel. A laser beam of light evaporates a cut course to achieve the desired form. Great for prototypes as well as short runs.
6. Secondary Manufacturing
After producing, parts might call for additional processing. Secondary solutions consist of CNC flexing, grinding, tapping, knurling as well as much more.
7. Surface Finishing
Ending up processes are utilized to improve look, surface sturdiness, as well as rust resistance. Choices consist of powder finishing, anodizing, plating, polishing and also extra.
Aluminum CNC Parts Application
Aluminum CNC parts can be located all over, in a range of markets, particularly vehicle, aerospace, commercial equipment and also equipment, and also consumer and computer electronics.
1. Automotive parts (light-weighting offers high strength-to-weight proportion).
2. Housing, brackets, as well as other components for aerospace usage that need to sustain heavy lots abilities but be lightweight.
3. Component fixtures, calipers, and a selection of various other parts for industrial devices.
4. Enclosures, panels, consoles, knobs, housing, and other applications for consumer and computer electronics.
Prev: Compared Differences Bronze vs Copper
Next: Low-Volume Production Supplier from China